Court Clears Uniswap, Venture Capital Backers Of Liability In Scam Token Case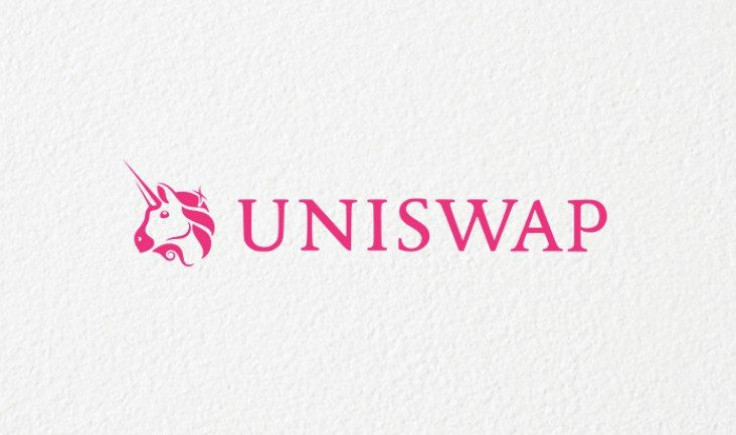 KEY POINTS
Despite the win in court, UNI, Uniswap's native cryptocurrency, did not react positively
The lawsuit was filed by six individuals, who purchased what they claimed were scam tokens on Uniswap
As of 6:40 a.m. ET on Thursday, UNI was trading down at $4.62
Aside from Grayscale's landmark victory in the federal appeals court Tuesday, the cryptocurrency industry won another crypto-centered case when the Southern District Court of New York (SDNY) dismissed a class action lawsuit against the automated Ethereum-based crypto exchange Uniswap on Thursday.
The lawsuit filed by six individuals in April 2022 claimed the latter had purchased scam tokens on Uniswap between December 2020 and March 2022. It also alleged they had lost money on liquidity pools developed and run by Uniswap.
However, the SDNY dismissed the lawsuit suit against the decentralized exchange, its CEO, and its venture capital backers.
The plaintiffs had demanded compensation from the 1933 Securities Act, the same law that the Securities and Exchange Commission (SEC) utilized to sue cryptocurrency companies.
However, in her decision, judge Katherine Failla, who was also handling the SEC vs. Coinbase case, said neither Uniswap nor the plaintiffs were aware of the identities of the scammers, who issued the scam tokens.
"The Court declines to stretch the federal securities laws to cover the conduct alleged, and concludes that Plaintiffs' concerns are better addressed to Congress than to this Court," the judge said.
ConsenSys lawyer Bill Hughes said the latest court ruling was "big," adding it "more directly impacts the application of current securities laws to #DeFi than the Ripple or TerraForm Labs cases. And it seems we like what it says because it agrees with positions #crypto has been taking for a while now."
He added, "The court notably found that (i) the Uniswap platform was capable and indeed was being in many instances used lawfully; (ii) there were not transactions between the plaintiffs and the Uniswap platform/protocol lab; and (iii) current securities laws seemingly do not reach the liability of the defi protocol itself for the actions of people using it to defraud others."
Moreover, he noted the ruling was "pretty important stuff," underlining "crypto lawyers are going to have this case citation committed to memory before long."
Despite the major win in court, UNI, the native cryptocurrency of the Uniswap platform, was not able to go against the market trend and did not react positively to the good news.
As of 6:40 a.m. ET on Thursday, UNI was trading down at $4.62, with a 24-hour trading volume down by 27.85% at $72,706,994, representing a 2.07% decrease in the last 24 hours and a .7% loss over the past seven days.
Based on the latest data from CoinMarketCap, UNI's total circulating supply stands at 577,501,031 UNI, with its value down by 2.25% at a $2,670,311,038 market cap.
© Copyright IBTimes 2023. All rights reserved.