The Game 'Documentary 2' Album Details: Rapper Releases Full Track List Featuring Drake, Future, Kanye West And Dr. Dre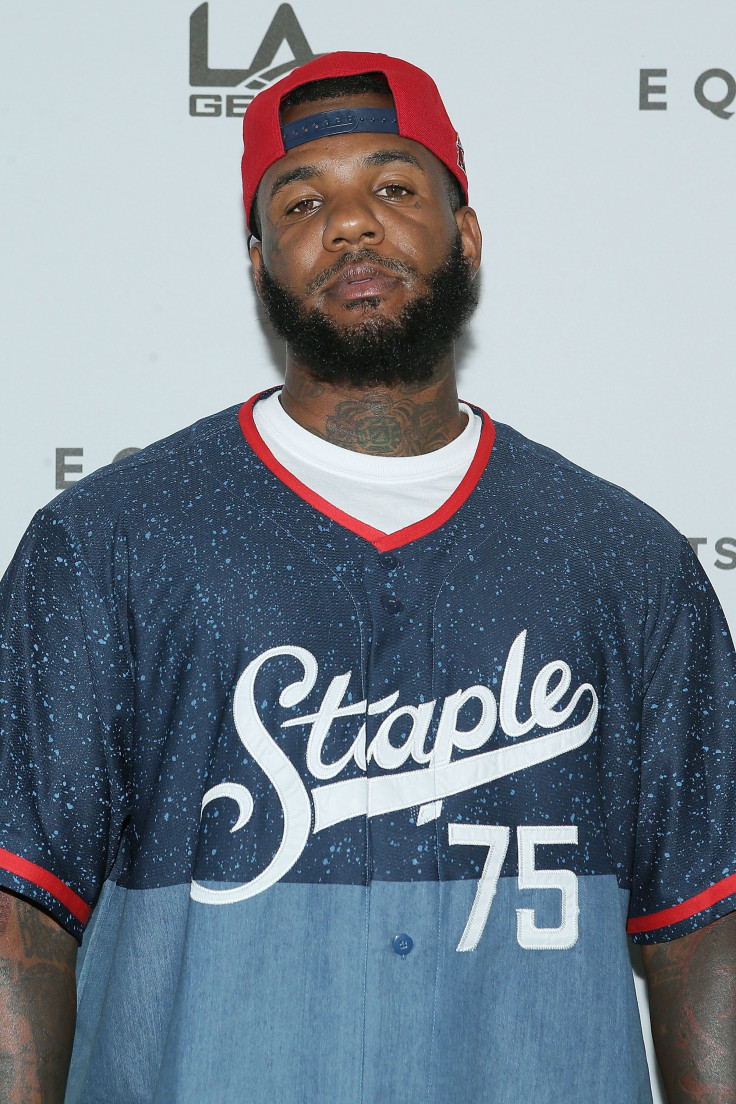 The Game revealed the full track list for his upcoming album "The Documentary 2" on Friday. After facing a few release date delays, the rapper announced on Twitter his fans could pre-order the LP, slated to drop Oct. 9. The 19-track album will feature a number of artists like Drake, Future, Snoop Dogg, Dr. Dre. Fergie, Ice Cube, Kanye West, Kendrick Lamar and more.
"#TheDocumentary2 is now available for pre-order on iTunes NOW!!! The Pre-order link is LIVE," The Game tweeted.
A few weeks ago, the VH1 reality star and rapper shared the album cover on Instagram, writing, "To my true fans: it's been really dope to have you ridin' with me the last 10 years from the 1st 'Documentary' till now. This album is better than my 1st for more than a few reasons… but you don't have to take my word for it because you will see for yourself when it drops October 9th!"
The Compton, California, native added that the album will follow the success of Dr. Dre's album "Compton" and Kendrick Lamar's "To Pimp A Butterfly."
"This album will add to my city's continuous legacy," the 35-year-old wrote. The rapper also explained the meaning behind "The Documentary 2's" album cover, which features him standing behind a fence with the album's title written in blue ink and his name written in red ink.
"This album cover represents the struggle to stay alive in a city where CRIPS & BLOODS have been at war since 1972," The Game explained. "It's because of you THE FANS that I will again get to give you my documented accounts of life here in Los Angeles… October 9th history will be made again."
According to Global Grind, The Game also released a new song from the album called "Dedicated," featuring Future and Sonyae.
The full track list for "The Documentary 2" is below:
"Intro"
"On Me," featuring Kendrick Lamar
"Step Up," featuring Dej Loaf and Sha Sha
"Don't Trip, " featurring Ice Cube, Dr. Dre and will.i.am
"Standing On Ferraris," featuring Diddy
"Dollar And A Dream," featuring Ab-Soul
"Made In America," featuring Mvrcus Blvck
"Hashtag," featuring Jelly Roll
"Circles," featuring Q-Tip, Eric Bellinger and Sha Sha
"Uncle Skit"
"Dedicated," featuring Future and Sonyae
"B---- You Ain't S----"
"Summertime," featuring Jelly Roll
"Mula," featuring Kanye West
"The Documentary 2"
"New York, New York"
"100," featuring Drake
"Just Another Day"
"LA," featuring Snoop Dogg, will.i.am and Fergie
© Copyright IBTimes 2022. All rights reserved.
FOLLOW MORE IBT NEWS ON THE BELOW CHANNELS