'Game Of Thrones' Nude Scenes Are Ending Up On Pornhub And The Show Creators Aren't Happy About It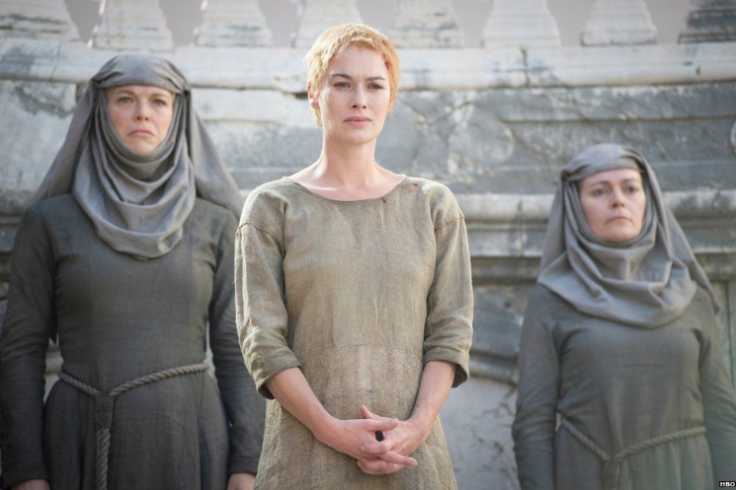 Nudity and "Game of Thrones" go hand in hand, but is the show bordering on the pornographic? X-rated streaming giant Pornhub seems to think so.
The website has been featuring nude scenes from the hit HBO fantasy series in its archives, with Pornhub president Corey Price calling it a "pure strategy" move and noting that in April several users had come to the site looking for specific "GoT" scenes, like Cersei's "Walk of Shame." "Game of Thrones"-related searches on Pornhub in America went way up April 24, the date of the Season 6 premiere. While Pornhub stands by its decision to add steamy scenes from the series to its site, HBO has taken issue, crying copyright infringement.
"HBO is aware of the issue and is in the process of getting material taken down from Pornhub," a statement from the network read.
Pornhub denied the allegations, with Price saying the site "respect[s] all copyright requests." He said the site would be happy to remove any and all content obtained and uploaded illegally. Price added Pornhub has measures in place to prevent such problems. Dawn Hawkins, executive director of the National Center on Sexual Exploitation, backed the porn hosting site in a statement on the matter, saying it was undeniable that "Game of Thrones" is sexually explicit.
"I never thought I'd see the day when I would agree with Pornhub," Hawkins said. "But the categorization of 'Game of Thrones' sex scenes as pornography is completely correct. Further, data from Pornhub show that the website experiences a decrease in traffic during 'Game of Thrones' airtime, and that 'Game of Thrones'-related searches jumped nearly 370 percent on the day of its premiere. It is undeniably clear that this HBO series is pornographic."
While the rating "Game of Thrones" would receive remains up for debate, there is no denying sex and nudity have become integral parts of the series. During Season 6, episode 5, fans got their first glimpse of male full frontal nudity. While Daenerys Targaryen (Emilia Clarke) was not involved in the scene, Clarke has taken credit for making it possible. For years the London native has been calling for sexual equality on the set and beyond, and it seems the writers finally heard her. During an appearance on CBS' "The Late Show," Clarke explained to host Stephen Colbert why it was time.
"You know I did it. Why can't the boys do it?" she asked. "I think they heard me. Junk equality."
Clarke's comments came shortly after she appeared in a nude scene of her own. In a May 15 interview with Entertainment Weekly, the actress revealed it was she who appeared naked before the flames in Season 6, episode 4. The scene was her first nude one since Season 3, after which she was supposedly through with nudity. Clarke told EW she was feeling healthier and more confident and was happy to get naked — provided it was meaningful, of course.
"That was a while ago. It's now Season 6. But this is all me, all proud, all strong. I'm just feeling genuinely happy I said 'Yes,' that ain't no body double!" she said.
© Copyright IBTimes 2023. All rights reserved.
FOLLOW MORE IBT NEWS ON THE BELOW CHANNELS