'Game Of Thrones' Star Alfie Allen Was Tricked Into Thinking Theon Greyjoy Was Killed During Season 2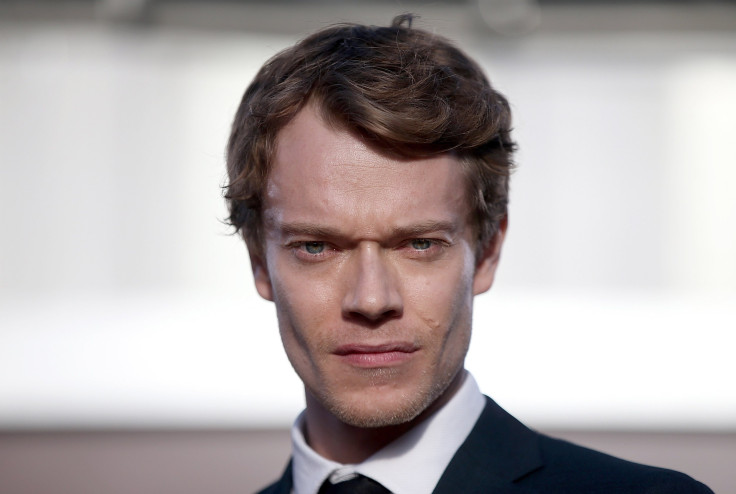 HBO's "Game of Thrones" is a show that has become so well known for killing off characters, that not even the actors are surprised anymore. However, sometimes what's in the script could be a practical joke played by the showrunners.
In an interview with Entertainment Weekly, Alfie Allen revealed showrunners David Benioff and Dan Weiss once played a prank on him during the filming of Season 2. Allen was lead to believe that his character, Theon Greyjoy, was killed off in a fake scene where Bran (Isaac Hempstead Wright) stabbed him and took back Winterfell. Allen didn't think twice about the scene possibly being a joke and he enjoyed the plot twist.
"I went on a holiday, and David and Dan were all thinking I was going to call up going, 'Hold on a minute whoa-whoa-whoa!' But I just got on with it. Then they had to make it clear to me later on it was all a joke," Allen said.
In Season 2, Theon betrayed Robb Stark (Richard Madden) by taking Winterfell from Bran. Theon remained in control of the castle until Ramsay Bolton (Iwan Rheon) took it away from him on the orders of Roose Bolton (Michael McElhatton). Bran was able to escape Winterfell and started to make his quest north to the Three-Eyed Raven.
Although they originally joked Theon would be killed in Season 2, Benioff and Weiss have taken Theon a long way since then. Theon was tortured for several seasons by Ramsay before he escaped with Sansa (Sophie Turner) at the end of Season 5. In Season 6, Theon returned to Pyke to make things right with his sister Yara (Gemma Whelan). However, the two of them are now being pursued by their crazed uncle Euron Greyjoy (Pilou Asbæk). Yara and Theon will now have to find a plan to survive and take back Pyke after Euron was named king.
"Game of Thrones" Season 6 airs Sundays on HBO at 9 p.m. EDT.
© Copyright IBTimes 2022. All rights reserved.
FOLLOW MORE IBT NEWS ON THE BELOW CHANNELS