'Game Of Thrones' Star Emilia Clarke Has Dreams Of Playing A Female James Bond Character Alongside Leonardo DiCaprio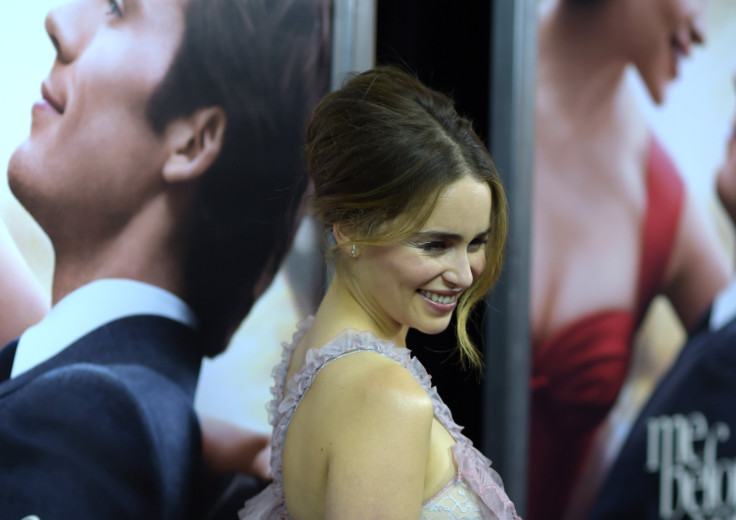 Emilia Clarke has been outspoken in her feeling that sexism is alive and well in Hollywood, but she's not letting it stop her from dreaming.
The "Game of Thrones" star recently revealed that for her next big film role, she'd like to play a female James Bond. In an interview with the U.K.'s Daily Star (via Us Weekly), Clarke called the character "Jane Bond," adding she'd already decided on the perfect leading man for the film — none other than Leonardo DiCaprio. The London native said she had "no doubt" the Oscar winner would be perfect for the part, calling it one of her many "unrealized dreams."
"I would love to play Jane Bond," she said. "My ultimate leading man would be Leonardo DiCaprio."
This is just one of the many ways Clarke has suggested combating the gender inequality present in the film and television industry. This first involved a little something she called "junk equality." During a May 24 appearance on "The Late Show," Clarke revealed to host Stephen Colbert that she was responsible for the first scene involving male full-frontal nudity on "Game of Thrones." She said it was due time for her male co-stars to begin stripping down on the series, adding that she and the other women on the show have been doing it since 2012 when the HBO show premiered.
"You know I did it. Why can't the boys do it?" She asked. "I think they heard me. Junk equality."
In fact, if Clarke has any say in it there will be much more nudity to come on "Game of Thrones." In an April 5 interview with Glamour, she was asked about her hopes for her character, Daenerys, as the show progresses. Clarke told the publication she'd like to see the Mother of Dragons and her winged babies share the Iron Throne. Should she take the seat, becoming ruler of the Seven Kingdoms, she'd drag out all the good-looking men and command them to spend more time naked.
"I want to see Daenerys and her three dragons share the throne," she said. "And bring back all the pretty boys, get them to take their trousers down, and be like, 'I'm the queen of everything! I'd like close-ups of all the boys' penises, please.'"
It is not believed a female-helmed Bond movie is currently in the works, though we think it's a brilliant idea. For more of Clarke's girl-power performances tune in to "Game of Thrones" Sundays on HBO at 9 p.m. EDT.
© Copyright IBTimes 2023. All rights reserved.
FOLLOW MORE IBT NEWS ON THE BELOW CHANNELS