'Game Of Thrones' Producers, Actor Nikolaj Coster-Waldau Share Insights About Season 5 Finale [Video]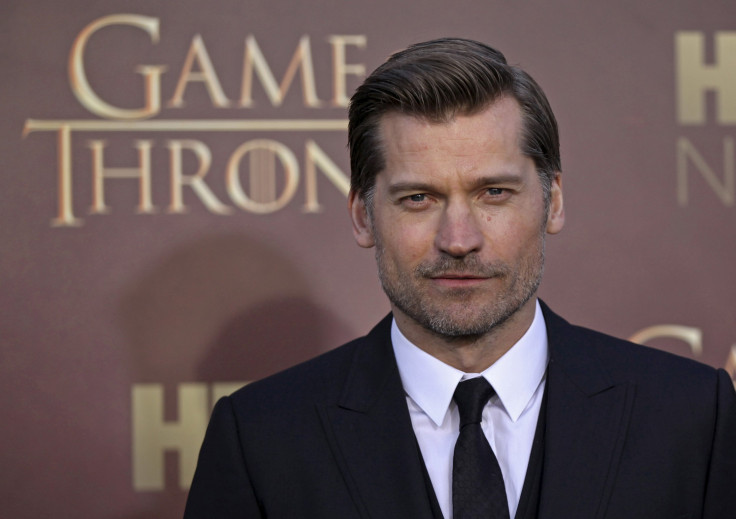 In a new video, "Game of Thrones" executive producers David Benioff and D.B. Weiss discussing some of the deaths and major events in the HBO show's Season 5 finale. In a separate interview, cast member Nikolaj Coster-Waldau talked about events relating to his character, Jaime Lannister. [Spoiler Alert!]
Perhaps the most shocking death in the finale episode was that of Stannis Baratheon (Stephen Dillane). Talking about the character's death, Weiss explained that after having sacrificed his daughter for nothing, Stannis was ready to die, and the appearance of Brienne (Gwendoline Christie) at that moment was seen as a "relief" by the character.
The death of Stannis is said to have lifted a weight off the shoulders of Brienne. She was expecting to meet a "monster" when she saw Stannis, but according to Benioff she finds a man who may have a few "monstrous qualities" but is also a brave man who understands that she has to do her duty.
The other major death in the Season 5 finale was that of Jaqen H'ghar (Tom Wlaschiha), aka the Faceless Man. The character committed suicide to pay for the life that Arya Stark (Maisie Williams) took. The producers reveal that the House of Black and White views death as a gift that is to be given without pain, and Arya pays for taking a life brutally without permission by going blind.
Jaime Lannister and Myrcella Baratheon (Nell Tiger Free) shared a rare father-daughter moment in the finale just before Jaime realized that his daughter had been poisoned. Benioff explains that the character was experiencing the "joy of fatherhood" for the very first time, but it lasted only for a few seconds. Myrcella was poisoned by Ellaria (Indira Varma).
"It's a pretty terrible ending for your first father-daughter moment," Weiss says in the video. The producer adds that Jaime may not be facing a "happy" Cersei (Lena Headey) when he gets back. In an interview with HBO posted on Making Game of Thrones, Coster-Waldau says that Ellaria blaming the Lannisters for the death of Oberyn (Pedro Pascal) was "just wrong."
Coster-Waldau apparently can't wait to read the scripts of "Game of Thrones" Season 6. "Jaime has no idea what's been going on in King's Landing while he was away and is going to come back to this religious circus," he says. The actor also believes that his character may be involved in the impending war with the White Walkers, but added that he is "always wrong."
Source – YouTube/GameofThrones
© Copyright IBTimes 2023. All rights reserved.
FOLLOW MORE IBT NEWS ON THE BELOW CHANNELS