'Game Of Thrones' Season 6 Spoilers, Episode 9 Preview: 'Battle Of The Bastards' Will Be The Biggest One Yet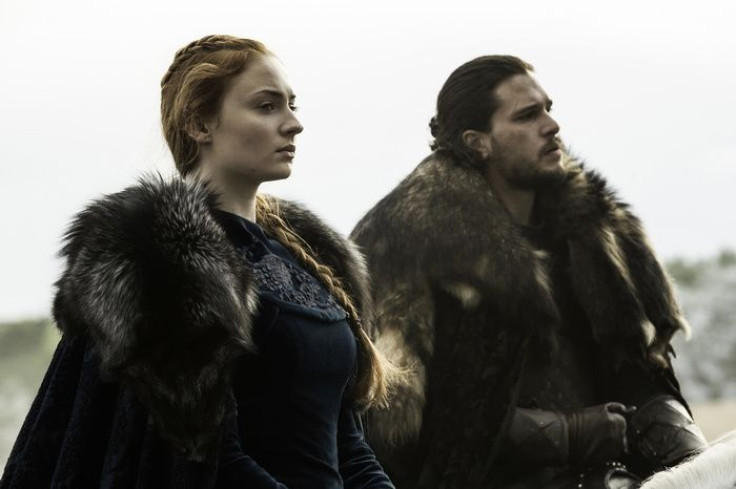 "Game of Thrones" Season 6 is preparing to go out with a bang. The season has spent a lot of time setting up the epic clash between Houses Stark and Bolton, and Ramsay Bolton will take center stage of the aptly titled "Battle of the Bastards." While viewers know the fight for Winterfell will be the focus of the episode, it's unclear if "Game of Thrones" Season 6, episode 9, will have any time for additional storylines.
Warning: "Game of Thrones" Season 6 spoilers ahead.
HBO has not released a synopsis for the episode, but it's pretty clear what viewers can expect. On one side, there's the villainous Ramsay Bolton, who has gone from being Theon Greyjoy's torturer to head of House Bolton, commanding a massive army and controlling the North. On the other side are the previously dead Jon Snow, Sansa Stark and a giant named Wun Wun. "Game of Thrones" series creators David Benioff and D.B. Weiss have said the battle will be the biggest ever in the series.
If one was betting on"Game of Thrones," House Bolton would be the odds-on favorite. The Bolton army is better trained and much larger than the House Stark forces. So far, Jon Snow and Sansa have recruited only a few men from House Mormont, House Mazin and House Hornwood as reinforcements to the Wildlings.
The disparity between the two sides can be seen in the preview of "Game of Thrones" Season 6, episode 9. Snow's speech to start the "Battle of the Bastards" trailer is all about overcoming odds. The former Lord Commander's declaration that he's faced worse than Ramsay beyond the Wall is countered by Sansa. The battle appears to be sheer chaos as men, horses and arrows all converge in an open field. The Bolton army can be seen using smart tactics that surround the Wildlings, which highlights their strategic advantage. The Stark army does have the element of surprise because it's hard to train against a giant if you believed they did not exist.
Additional photos highlight the heroes in peril. While the focus is on the battle, there could be some good character moments with Ser Davos Seaworth. In one scene, Ser Davos is seen looking over a burned woodpile, which could indicate he's found the location where Shireen was burned. If that's the case, expect an interesting conversation with Melisandre. Rickon Stark should definitely make an appearance as a prisoner of Ramsay Bolton.
HBO has not revealed if the battle and its aftermath will be the only thing featured in "Game of Thrones" Season 6, episode 9, but there are some spoilers floating around indicating another storyline could be featured in "Battle of the Bastards." Whatever happens during the episode will drastically shape the future of Westeros.
© Copyright IBTimes 2022. All rights reserved.
FOLLOW MORE IBT NEWS ON THE BELOW CHANNELS