'Game Of Thrones' Season 6 Spoilers: Sophie Turner Teases What's Next For Sansa, Jon Snow In The North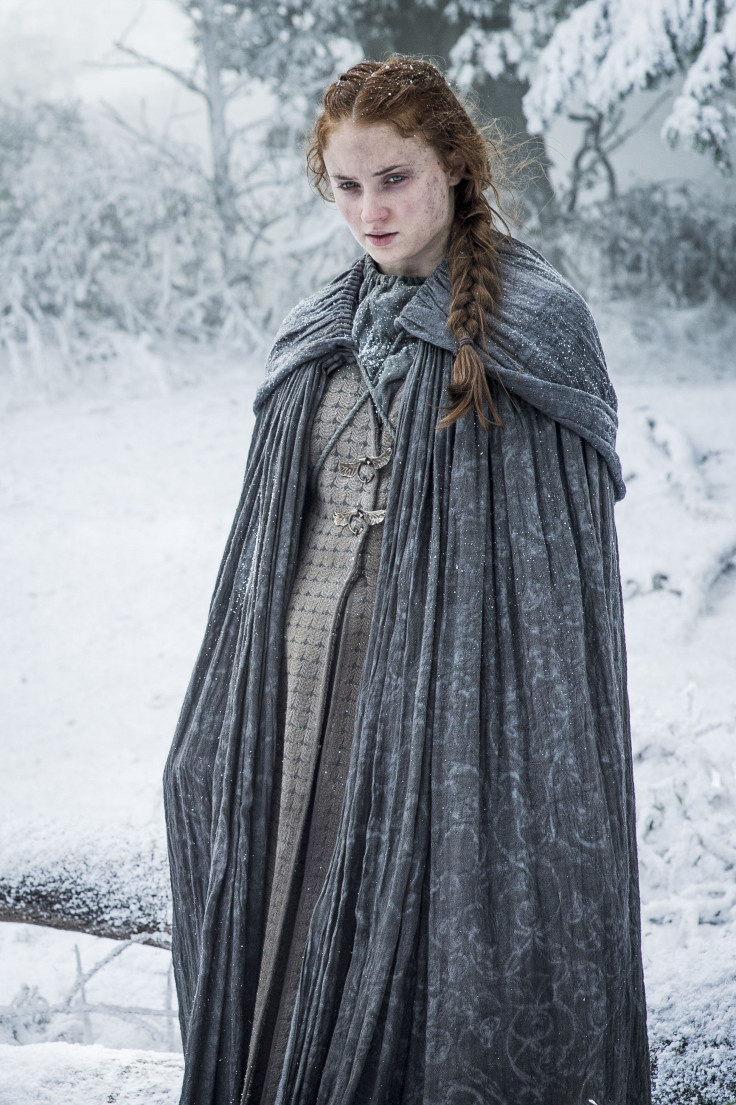 On a show that normally breaks the hearts of viewers, "Game of Thrones" Season 6 had a special moment in episode 4 when Sansa Stark and Jon Snow were reunited for the first time since Season 1. The siblings are now back together, but a war is on the horizon and they're going to have to work together to survive and take back their home of Winterfell.
However, the two could conflict with one another as Jon Snow (Kit Harington) is tired of fighting and Sansa (Sophie Turner) wants to get revenge on Ramsay Bolton (Iwan Rheon) and to regain control of Winterfell. In an interview with Entertainment Weekly, Turner said there will be some friction between the two in the HBO series because of their past and everything she's been through.
"She knows Jon is her older brother and [Ser] Davos [Liam Cunningham] is older and wiser, but she's probably been through more than both of them. She's not just going to go along with other people's decisions," Turner said.
It was no secret on "Game of Thrones" how Ned Stark's (Sean Bean) wife Catelyn (Michelle Fairley) felt about Snow. He served as a constant reminder to her that Ned was unfaithful to her while off fighting in Robert Baratheon's rebellion, so she was never fond of him. Sansa always looked at Snow in a similar way, but all of that appeared to go away when she finally saw her half-brother after all she's been through.
Sansa and Snow will next have to come up with a way to fight Ramsay's army of over 5,000 men. Ramsay sent Snow a threatening letter telling him that he has Rickon (Art Parkinson) as his prisoner. Ramsay also promised to do horrible things to Sansa and to feed Snow to his hounds. When Sansa heard this she knew they definitely had to take back Winterfell, but it's not going to be easy.
Fortunately for Snow and Sansa, it appears that Little Finger (Aidan Gillen) is gathering the army of the Vale to aid Sansa in her battle against Ramsay. Little Finger could be feeling guilt for arranging Sansa to get married to a psychopath and this could be his way to make up for it. The promo video for episode 5 shows Sansa confronting Little Finger and asking him if he knew what kind of person Ramsay Bolton was.
Watch a promo video for episode 5 below:
"Game of Thrones" Season 6, episode 5, airs Sunday on HBO at 9 p.m. EDT.
© Copyright IBTimes 2022. All rights reserved.
FOLLOW MORE IBT NEWS ON THE BELOW CHANNELS