'Game Of Thrones' Season 6 Spoilers: Will Jon Snow And Ramsay Bolton Battle For Winterfell? Show Hints At Clash Between Major Characters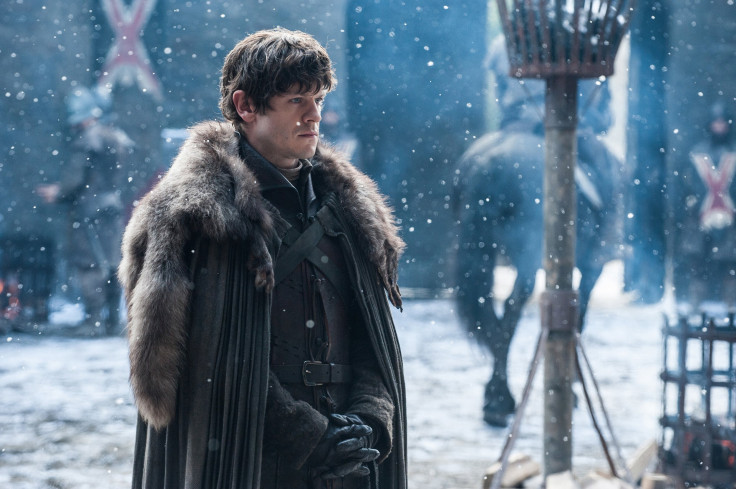 Not only is winter coming, but soon we could see an epic battle between two of the most beloved and hated characters on HBO's "Game of Thrones. Jon Snow and Ramsay Bolton may soon clash with one another for Winterfell. Although this hasn't been confirmed, the drama has slowly started to hint at what could happen in the near future.
Ramsay Bolton (Iwan Rheon) has been paranoid about losing his hold on the North throughout the first few episodes of Season 6. Before he killed his father, Ramsay revealed that he wanted to take an army to Castle Black to kill Jon Snow (Kit Harington) and Sansa Stark (Sophie Turner) so there would be no Starks left to threaten the Bolton's claim to Winterfell. He wants to do this because Sansa escaped his clutches and is slowly making her way to the Wall to reunite with her half-brother.
Unfortunately for Sansa, Snow has decided to step down as Lord Commander of the Night's Watch after being betrayed by his own men. He named Eddison Tollett (Ben Crompton) the new lord commander, and his next move is unknown. If Sansa gets there in time before he leaves, she could tell Snow of everything that happened at Winterfell, which could lead to him marching the Wildings there to take it back for her and his family.
Snow could also find another reason to bring his army of Wildings to Winterfell very soon. In episode 3, Ramsay gets a visit from Lord Umber (Dean S. Jagger), who brings him "a gift." Umber tells Ramsay his family isn't happy that Jon Snow has allowed Wildings south of the Wall and his men are always the first to have to fight them. To get Ramsay's help in fighting Snow, Umber presents him with Osha (Natalia Tena) and Rickon Stark (Art Parkinson). Ramsay has agreed to take care of Snow, which means his army could soon start to head north.
Even before Ramsay revealed his plans to take out Snow, Melisandre (Carice van Houten) saw a vision in the flames of a great battle in Winterfell that hasn't yet been shown on the show. At first she thought it was going to be Stannis (Stephen Dillane) who would rise up and take back Winterfell, but after bringing Snow back to life, she believes he is the chosen one. Not only does she think Snow will regain Winterfell, but he could also have a large role in the eventual battle against the White Walkers.
The biggest clue that this fight is coming may have been quietly revealed by HBO. Before the Season 6 premiere, HBO's teaser trailer for "Game of Thrones" showed clips of what appear to be Wildings and Bolton men in battle. Ramsay is shown sitting on top of a horse with an army behind him, while Tormund Giantsbane (Kristofer Hivju) gets ready to lead the Wildings against the army with the Bolton crest on their shields.
Not only is an epic battle being set up on the show, but it is in George R.R. Martin's "A Song of Ice and Fire" novels as well. In the books, Ramsay sends Snow a threatening message demanding to get his wife back after Mance Rayder freed her on Snow's orders. Arya is the sister Ramsay claims to have married in the books, but it's not really her. The threats make it seem that a war was imminent and could break out in the sixth book.
Watch a promo video for episode 4 below:
"Game of Thrones" Season 6 airs Sundays on HBO at 9 p.m. EDT.
© Copyright IBTimes 2022. All rights reserved.
FOLLOW MORE IBT NEWS ON THE BELOW CHANNELS