'Game Of Thrones' Season 6 Spoilers: Kit Harington Reveals Reason Behind Jon Snow Night's Watch Decision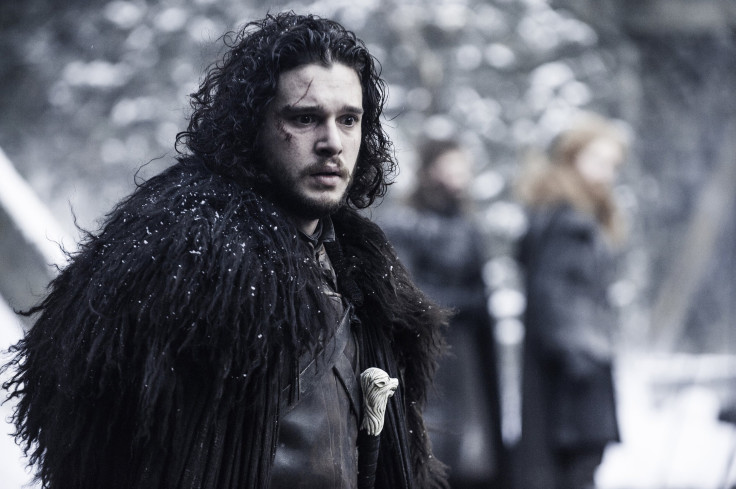 And now his watch has ended. Despite being brought back by Melisandre, Jon Snow is choosing to not waste his second chance at life by once again assuming command of the Night's Watch on HBO's "Game of Thrones." Instead, Jon Snow decided to leave Castle Black in the shocking final seconds of Season 6, episode 3.
In an interview with Entertainment Weekly, Kit Harington, who plays Snow, said his character's decision to abandon the Night's Watch was due to having to kill Olly (Brenock O'Connor), who betrayed him, and because he saw nothing when he died. Snow now wants live life to his fullest and get away from the place where he died.
"He's seen the other side, seen what's there, and comes back and realizes he needs to lead his life and get out of there. This place betrayed him, and everything he stood for has changed. Plus, he had to kill a child, Olly, and that's what really does it. He kills an underage kid and he can't see the point in being up there anymore," Harington dished. "At the heart of it, he knows by staying at the Wall he can't help the kingdoms and he's probably going to die very quickly if he stays."
Normally in "Game of Thrones," once a person takes the oath of the Night's Watch that have to serve until the day they die or they are put to death for breaking their promise. Since Jon Snow did technically died, this gives him a loophole to resign from the Night's Watch. Snow left his friend Eddison Tollett (Ben Crompton) in charge as the new Lord Commander. But it's unclear where Snow is off to next.
While fans may be excited to see what's next for Snow, the decision to leave might be bad news for his half-sister, Sansa (Sophie Turner). The episode 4 promo video shows her finally reaching the Wall where she planned to seek shelter and protection from her half-brother. Instead, she might arrive too late and Snow might already be gone with the Wildings.
Many are starting to speculate that Snow leaving Castle Black could be foreshadowing a future battle between Ramsay Bolton (Iwan Rheon) and Snow that would be for control of Winterfell. Melisandre (Carice van Houten) saw a great battle at Winterfell in the flames, but she originally thought it was Stannis (Stephen Dillane) who was going to be the chosen one. She now feels like Snow could be the one and that's why he has come back from the dead. Will we see an epic fight between Snow and Ramsay this season?
Watch the promo video for episode 4 below:
"Game of Thrones" Season 6, episode 4, airs Sunday, May 15, on HBO at 9 p.m. EDT.
© Copyright IBTimes 2023. All rights reserved.
FOLLOW MORE IBT NEWS ON THE BELOW CHANNELS