'Game Of Thrones' Season 7 Casting Rumors: Is Conor McGregor Teaming Up With Euron Greyjoy? UFC Star's Role Confirmed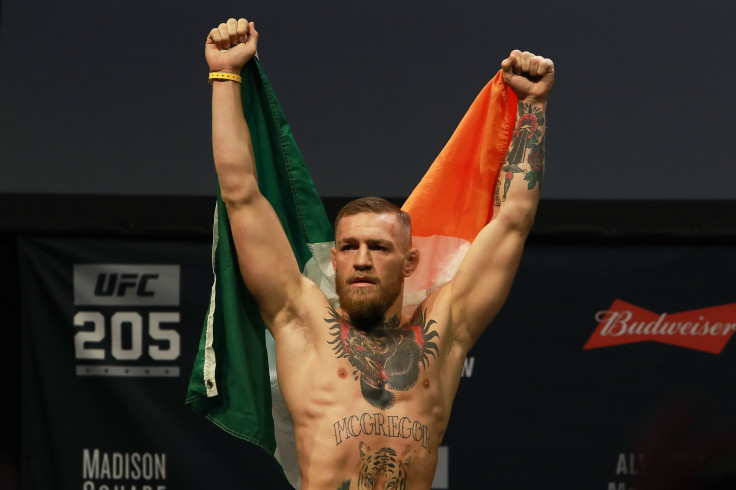 It's official — Conor McGregor is giving acting another shot in Season 7 of "Game of Thrones." His first role came in the form of a cameo in "Call of Duty: Infinite Warfare."
The UFC champion's casting was confirmed by Dana White, president of the sports franchise. During an appearance on "Fox Sports Live" he admitted to being aware of McGregor's upcoming role in "Game of Thrones" for "a few months." Additionally, White told the publication he was "glad" the Irish fighter decided to appear on the HBO original series.
McGregor's addition to the cast of "Game of Thrones" has left fans of the show scrambling as they try to figure out who he might be playing. Early rumors, based on his friendship with Hafþór Júlíus Björnsson — who plays The Mountain on the show — suggested that he may either be charged with protecting Cersei Lannister (Lena Headey) or fighting the largest man in King's Landing.
New theories, published by spoiler group Watchers on the Wall, claim he'll actually be teaming up with Euron Greyjoy (Pilou Asbæk) in Season 7. McGregor, 28, will reportedly be acting as a pirate in Euron's crew. The role is said to be a small one, however, meaning fans shouldn't expect too much from him.
Rumors began swirling about McGregor appearing in "Game of Thrones" on Monday. The Sunday Life (via Metro) reported that the UFC star would be joining the show's cast for either Season 7 or Season 8. He was said to have been head hunted by one of the four men chosen to direct upcoming episode of the series, who also happens to be a big fan of UFC and McGregor.
While news has broken about his participation in the show, viewers will have to wait until 2017 to see him in action. "Game of Thrones" is believed to be returning in the summer.
© Copyright IBTimes 2023. All rights reserved.