'Game Of Thrones' Showrunners Reveal Season 6 Will Have No 'Weak' Episodes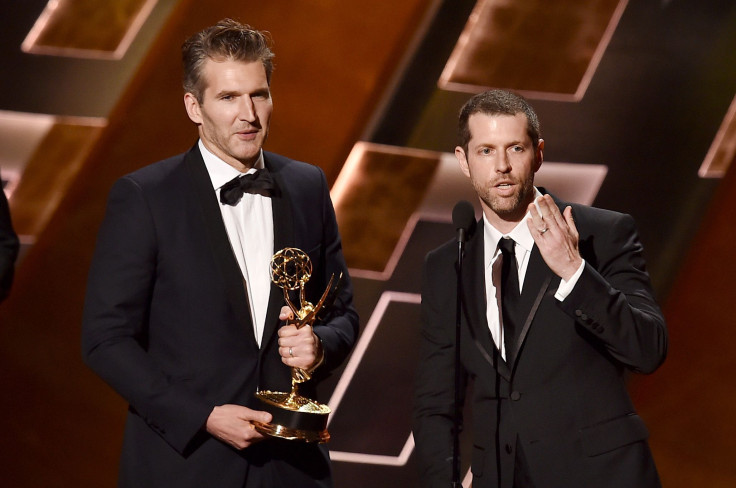 Not only is winter coming, but "Game of Thrones" showrunners David Benioff and Dan Weiss say so is the "best" season of the HBO show. After an action packed Season 5, Benioff and Weiss both believe that Season 6 will top what's been done so far on the hit series.
In an interview with Entertainment Weekly, Benioff and Weiss said the upcoming season was the toughest to make. However, after seeing the filming of the show play out, they feel there is "not a weak episode" in Season 6.
"We had great directors who knew what they were doing, paired with excellent [directors of photography]. We thought at the script stage it might be our strongest season. Then the episodes came in better than we hoped," Benioff dished. "We're always reluctant to say it's 'the best season yet' because so much of that is in the eyes of the beholder. And Dan and I are so close to it that it's impossible to be unbiased. But that's my sense – watching them all together now, this is the best one we've done. It's also the one I'm proudest of, because it was the hardest."
Fans are hoping that Season 6 will provide answers to the questions raised after Season 5 wrapped up last year. It appeared as though Jon Snow (Kit Harington) was left for dead after being betrayed by his "brothers" in the Night's Watch. Since the Season 5 finale, fans have debated whether or not Snow is really dead or if it was a red herring by the show. Some believe Melisandre (Carice van Houten) will bring him back now that she arrived at the Wall after leaving behind a defeated Stannis Baratheon (Stephen Dillane). Could Snow come back to life in Season 6?
Many are also excited to see the return of Bran Stark (Isaac Hempstead Wright) who will be learning to master his abilities as a warg thanks to the Three-Eyed Raven (Max von Sydow). Fans got their first look at Bran in the latest trailer. In the promo, Bran was spotted alongside the leader of the White Walkers, the Night's King, in what appears to be one of his visions.
Watch a promo video for "Game of Thrones" Season 6 below:
"Game of Thrones" Season 6 premieres on Sunday, April 24, on HBO at 9 p.m. EDT.
© Copyright IBTimes 2023. All rights reserved.
FOLLOW MORE IBT NEWS ON THE BELOW CHANNELS