'Game Of Thrones' Spoilers: Season 7 Footage Teases Lannister Take Down We've Been Waiting For
It's going down in Season 7 of "Game of Thrones." The Lannisters and the Targaryens will face off when the show returns to HBO for it's penultimate season and we can't wait.
Footage debuted during a special exhibit in Madrid, Spain, featured a battle at Casterly Rock — the Lannister's home base. Daenerys Targaryen (Emilia Clarke) and her army will reportedly storm the city's guarded gate. The "Game of Thrones" sneak peek appears to be a nod to a popular theory about the show, which suggests that Tyrion Lannister (Peter Dinklage) will employ his vast knowledge of his former home to help Daenerys take down Cersei (Lena Headey) and Jaime (Nikolaj Coster-Waldau).
Read: 'Game Of Thrones' Photos Hint At Valonqar Theory
The Lannisters demise isn't the only thing teased in the "Game of Thrones" Season 7 preview. Time reports that viewers catch a glimpse of an unidentified maester at the Citadel, The Mountain (Hafþór Júlíus Björnsson) and Brienne of Tarth (Gwendoline Christie) and Podrick Payne (Daniel Portman). Cersei's undead right hand man is featured drawing his sword while Brienne and Podrick train for an unknown fight.
Thronies have been theorizing about the demise of Cersei and Jaime for some time, even more so after the Mad Queen took the Iron Throne for herself following the suicide of her son Tommen (Dean-Charles Chapman). While some "Game of Thrones" viewers seem to think Jaime will turn on his sister-turned-lover, there's been no shortage of speculation about how one or both of them could die. One theory suggests they'll be ambushed by Daenerys and her men while another imagines a fatal face off between Cersei and a Valonqar, or little brother in High Valyrian.
The latter theory stems from a prediction made in Season 5 of "Game of Thrones," also featured in the George R.R. Martin novels off which the show is based. Maggy the Frog (Jodhi May) prophesized about Cersei's marriage to Robert Baratheon (Mark Addy), predicting exactly how many kids they'd collectively had and more. She tells Cersei she'll be killed by a Valonqar, but not who that'd be or when it would occur.
"Game of Thrones" viewers let their imaginations run wild, taking to Reddit forums to share their ideas. One user, posting under the pseudonym Dremling, speculated that Jon Snow (Kit Harington) will be the one to do her in, suggesting that Maggy's use of Valyrian was a nod to Jon's Targaryen lineage.
"To quote the end of Cersei's prophecy: 'When your tears have drowned you, the Valonqar shall wrap his hands around your pale white throat and choke the life from you," the Redditor wrote. "...Jon Snow is a Targaryen. He is the little brother of Rhaenys and Aegon. He wants to kill Cersei. I think it is very likely that he does."
Another theory, also posted on Reddit, pins Cersei's rumored death on The Hound (Rory McCann). User BertMacGyver shared their belief that there will be a battle between The Hound and The Mountain to determine Cersei's fate. The Hound will win, killing his older brother and sealing Cersei's fate.
"I'm convinced that there will be a trial by combat to determine if Cersei will be put to death and it will be a fight between the Cleganes and the Hound will win," the Reddit post read. "Meaning that the prophecy that Cersei will be killed by the 'little brother' will come true."
Read: Theories About The Lannisters' Demise On 'Game Of Thrones'
Other users think there's a chance the little brother in question is Jaime or Arya. The Independent noted that while Arya's not technically a brother, the term could be unisex. She also spent much of an early season of "Game of Thrones" posing as a boy, which may have been foreshadowing for this moment.
There's been no confirmation of a Lannister takedown from any of the "Game of Thrones" stars. Coster-Waldau was asked about theories his character will turn on his sister during a sit down with the Daily Beast in March. While he revealed nothing, he noted that it was "a good theory."
"Game of Thrones" returns to HBO Sunday, July 16 at 9 p.m. EDT.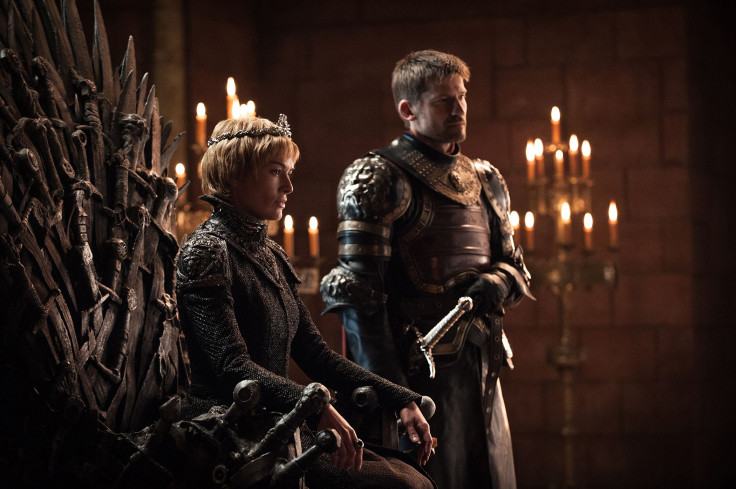 © Copyright IBTimes 2022. All rights reserved.
FOLLOW MORE IBT NEWS ON THE BELOW CHANNELS