'Game Of Thrones' Season 7 Spoilers: Will Arya Stark Kill Littlefinger When The Show Returns To HBO?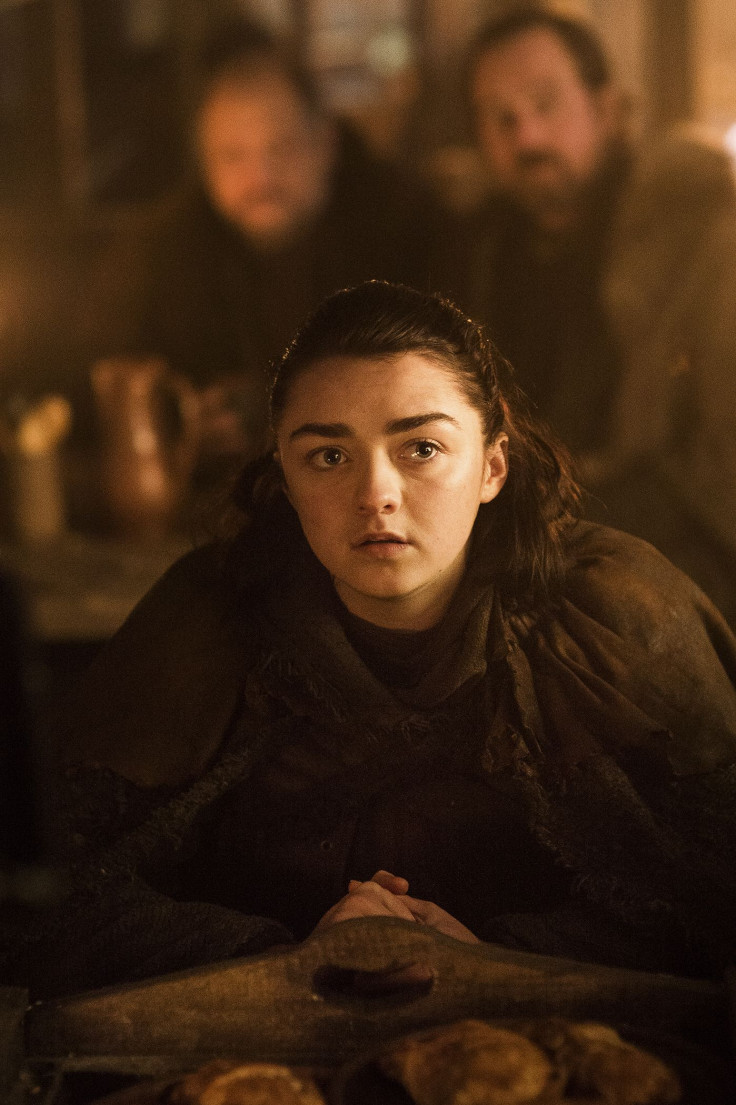 Entertainment Weekly brought the Stark children together for a cover shoot ahead of the Season 7 "Game of Thrones" premiere. The photo reignited rumors of a possible reunion on the HBO original series, but the photo may contain hints about so much more.
A closer look at Arya Stark (Maisie Williams) reveals what appears to be a catspaw dagger in a holster on her hip. The weapon hasn't been seen since the first season of "Game of Thrones," when it was used in an attempt to kill Bran Stark (Isaac Hempstead Wright). After Ned's death, the dagger ends up in Littlefinger's (Aiden Gillen) possession, which has thronies curious — how, then, did Arya get ahold of it?
Read: Everything We Know So Far About 'Game Of Thrones' Season 7
For some, Arya's possession of the weapon is further confirmation that she'll find herself back home in Winterfell when Season 7 of "Game of Thrones" premieres. One theory currently circulating on the web suggests that Arya will steal the dagger from Littlefinger and make an attempt on his life. When last we saw her, the youngest Stark was on a bit of a revenge tour as she traveled from Braavos to Winterfell, so it certainly fits with her storyline.
The photo is the first real indication of what Arya may be up to in the penultimate season of "Game of Thrones." She made a brief appearance in the Season 7 trailer, released on May 24, but fans couldn't quite make out her location or her reason for being there. Arya also appeared in stills from the series, released by HBO in March, but they were equally vague.
A lack of context didn't stop "Game of Thrones" fans from speculating, however. While the singular photo of Arya in the 15-photo set of Season 7 images wasn't very telling, another provided possible confirmation of a popular theory regarding her infamous ever-growing kill list. Among the photos released by HBO, was one of Littlefinger and Sansa Stark (Sophie Turner) looking out over Winterfell from an outdoor hallway.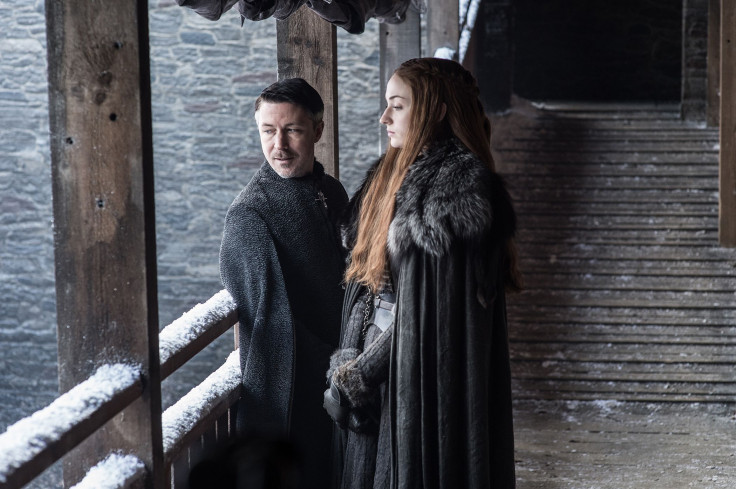 "Game of Thrones" fans presumed that Littlefinger was trying to push Sansa to take over —a theory later confirmed in the Season 7 trailer. Another theory suggests his urging will temporarily create a rift between Sansa and Arya. The siblings will later patch things up and turn on Littlefinger, which will result in Sansa ordering him to be killed and Arya carrying out her decree.
Littlefinger's not the only one "Game of Thrones" fans theorize may feel Arya's wrath in Season 7. Fans took a special interest in something Maggy the Frog (Jodhi May) predicted in both Season 5 of the show and one of the "A Song of Ice and Fire" novels, about Cersei Lannister's (Lena Headey) fate. Predicting the mad queen's future, the eccentric psychic suggests that Cersei will be killed by a valonqar, which means little brother in High Valyrian.
"To quote the end of Cersei's prophecy: 'When your tears have drowned you, the Valonqar shall wrap his hands around your pale white throat and choke the life from you,'" Reddit user Dremling recalled. "...Jon snow is a Targaryen. He is the little brother of Rhaenys and Ageon. He wants to kill Cersei. I think it is very likely that he does."
Read: Everything You Need To Know About The 'Game Of Thrones' Prequels
There's also been some speculation that Arya may be the valonqar in question, though she's not a male. The Independent noted that the term could be gender neutral. It also seems worth pointing out that Arya disguised herself as a young boy in early seasons of "Game of Thrones," which could have been foreshadowing.
Only time will tell. Tune in to "Game of Thrones" July 16 at 9 p.m. EDT on HBO.
© Copyright IBTimes 2023. All rights reserved.