'Game Of Thrones' Season 7 Theories: How Will The Lannisters Go Down?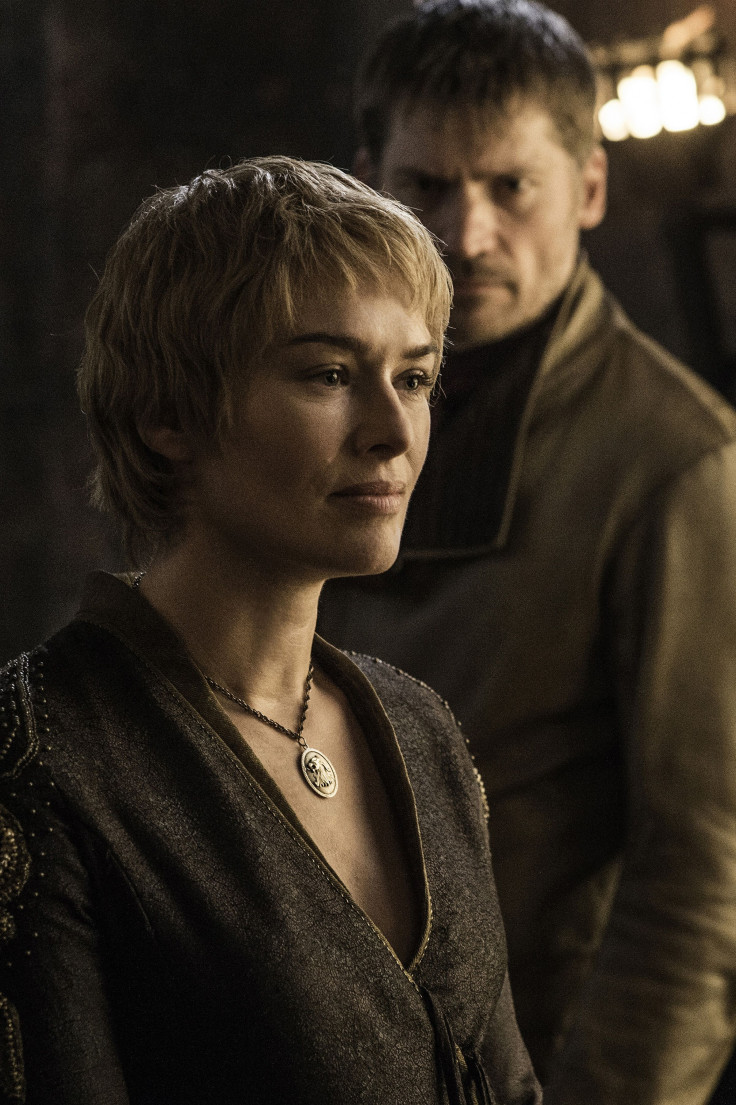 The Season 7 premiere of "Game of Thrones" is just weeks away, meaning speculation about what'll go down as the great war looms in the Seven Kingdoms is at an all-time high. One particularly popular theory suggests that while everyone braces for a face-off with the Night King and his minions, the Lannisters will be fighting a battle of their own.
Thronies have thought of a thousand ways Jaime, Cersei and Tyrion could fall apart in Season 7 of "Game of Thrones." Some believe Cersei will be killed by her twin/lover, while others believe an outsider will do her in. Another popular theory suggests that both Cersei and Jaime will meet their maker in the penultimate season of "Game of Thrones."
Read: Best Scenes To Come In Season 7 Of 'Game Of Thrones'
While none of those theories have been confirmed, it does appear there'll be a Lannister ambush in Season 7. Photos snagged on set by El Periodica Extremadura show the Dothraki army, sans Daenerys Targaryen (Emilia Clarke), launching an attack on caravans thought to be carrying Jaime, Cersei and their men. The caravans were previously spotted leaving Highgarden filled with goods.
Los Siete Reinos confirmed that Jaime and Cersei would be joining the caravans in venturing where ever it is they're headed. Bronn (Jerome Flynn) was also spotted on the set. The Spanish-language "Game of Thrones" spoiler site speculates that the people riding in the caravans will be added in later.
Below Are The Best Theories About The Lannister's Demise in Season 7:
Tyrion Lannister (Peter Dinklage) Will Be Key
According to a theory posted on Reddit, Tyrion will likely play an important role in taking down Cersei (Lena Headey) and Jaime (Nikolaj Coster-Waldau). Daenerys may use her right hand man's knowledge of their kingdoms, as well as their inner workings, to destroy them. User Professor-Reddit recalled a moment in Season 2 of "Game of Thrones" in which Tyrion revealed just how much he knows about the kingdoms.
"Back in Season 2 when Stannis was headed for King's Landing, Tyrion told Lord Varys that back when he was a young adult he was put in charge of all the drains and sewers of Casterly Rock by [his father] Tywin," the fan wrote. "Now back in the Season 7 trailer, we saw Unsullied troops sacking a castle belonging to House Lannister, leading to the theory that it could be Casterly Rock itself (the home of House Lannister). Could all this experience that Tyrion had manning the drains and sewers lead him to ordering his men to enter the castle through a secret rout — a concept we have seen so many time in so many episodes…"
Jaime Will Turn On Cersei
"Game of Thrones" fans are revisiting a telling moment from Season 5, which has given way to a gripping theory about Cersei being killed. The scene in question featured Maggy the Frog (Jodhi May) predicting Cersei's marriage to Robert Baratheon (Mark Addy), how many children they'd collectively have and her eventual death. Maggy predicted that a Valonqar, or little brother in High Valyrian, would do her in at some point.
Thronies' imaginations have run wild with speculation, theorizing that Jaime, Jon Snow, Arya or one of the Clegane brothers will kill Cersei in Season 7.
While the possibilities are endless, Jaime turning on Cersei is the most popular of those theories. A new batch of stills from the upcoming installment of "Game of Thrones" furthered speculation of that possibility, showing Cersei and Jaime in what appears to be an intense conversation. The Mad Queen is seen gripping her wine glass and appears rather tense, which can't be a good sign.
Jon Snow Will Kill Cersei
Reddit user Dremling speculates that Jon Snow (Kit Harington) will kill Cersei in Season 7 of "Game of Thrones." The dedicated thronie suggests that Maggy the Frog's use of High Valyrian in her prophecy is a nod to Jon's Targaryen lineage. That, coupled with a number of other factors, have made some believe he'll be the one to kill her.
"To quote the end of Cersei's prophecy: 'When your tears have drowned you, the Valonqar shall wrap his hands around your pale white throat and choke the life from you,'" Dremling wrote. "...Jon Snow is a Targaryen. He is the little brother of Rhaenys and Aegon. He wants to kill Cersei. I think it is very likely that he does."
Read: Everything We Know About Season 7 Of 'Game Of Thrones'
The Hound Will Inadvertantly Kill Cersei
Another theory about Cersei's death suggests that The Hound (Rory McCann) and The Mountain will face off in a trial by combat to decide Cersei's fate in Season 7. The Mountain (Hafþór Júlíus Björnsson) will lose and be killed. His death will seal Cersei's fate.
"I'm convinced that there will be a trial by combat to determine if Cersei will be put to death and it will be a fight between the Cleganes and the Hound will win," user BertMacGyver wrote on Reddit. "Meaning that the prophecy that Cersei will be killed by the 'little brother' will come true."
Tune in to "Game of Thrones" Season 7 when it premieres on HBO Sunday, July 16 at 9 p.m. EDT.
© Copyright IBTimes 2023. All rights reserved.