'Game of Thrones' Star Peter Dinklage Talks Being a Sex Symbol, Snubbing Brad Pitt and Angelina Jolie at Golden Globes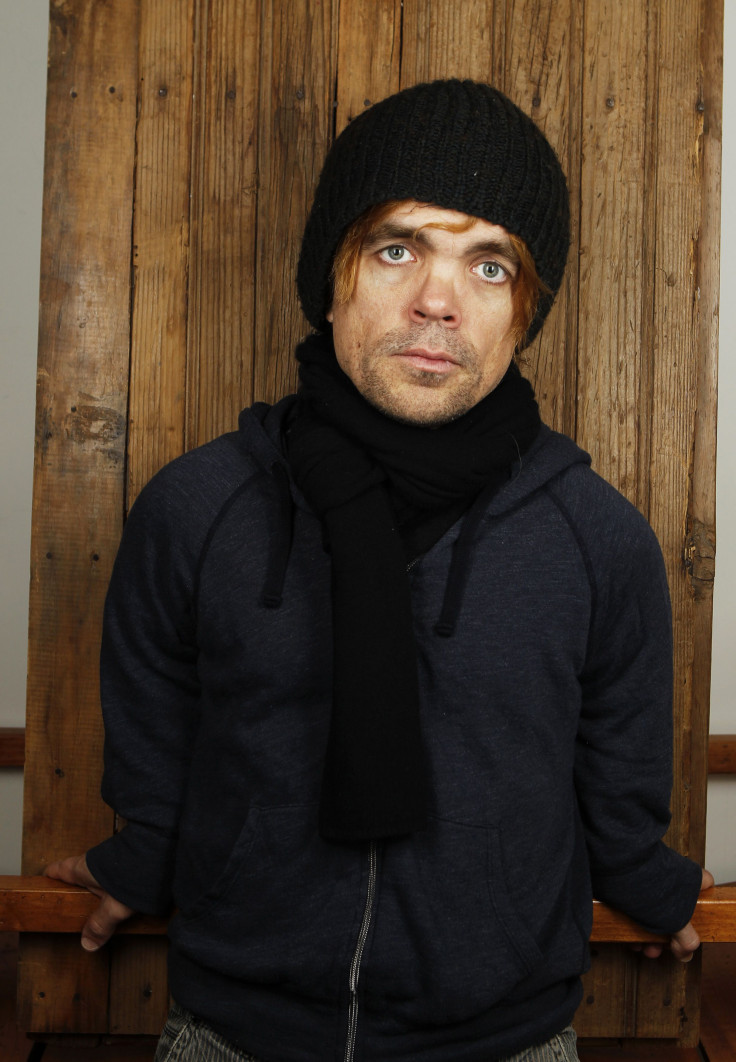 Actor Peter Dinklage may star in one of television's hottest shows, but the 4-foot-5 "Game of Thrones" actor scoffs at claims that fans consider him a sex symbol.
In an interview with Playboy magazine, the 43-year-old Dinklage said although flattered, he doesn't believe females consider him attractive.
"Honestly, I think there's an irony in all of this. I take it with a grain of salt. They'll say, 'Oh, he's sexy,' but women still go for guys who are 6'2. It's nice that people are thinking outside the box, but I don't believe any of it for a minute," he said, going on admit that his newfound fame hasn't been an easy transition.
"I can't wear a pair of sunglasses and pull my hat down and just disappear," said the actor. "I sort of stand out. … 'Game of Thrones' fans are the nicest people ever, but a thousand nice people coming at me gives me claustrophobia."
Unfortunately for admirers interested in courting the HBO star, he has been married to "Miles From Nowhere" actress Erica Schmidt since 2005. The couple welcomed their first child, a daughter, in 2011.
Fans are not the only ones Dinklage is brushing off; he also reportedly snubbed Brad Pitt and Angelina Jolie at the 2012 Golden Globes. The superstar couple reached out to Dinklage when he won Best Supporting Actor in a TV Series, but he allegedly ignored them.
"When you're in that moment and you're about to accept any award and you have no idea what you're going to say, you don't notice Brad and Angelina are reaching out to say hello. ... All I saw was a sea of people I needed to get through," said Dinklage, who said his friends cared more about him snubbing A-listers than his award winning performance.
"…They only care about 'Dude, you dissed Brangelina," he said.
During his acceptance speech, Dinklage confessed that his mother back in Bay Head, N.J., told him his fellow nominee, Guy Pearce, was going to beat him for his performance in "Mildred Pierce."
"I haven't seen 'Mildred Pearce' but I'm sure it's really good. Just love our moms because they keep us humble," said Dinklage.
Dinklage can be seen next starring in the adventure-fantasy "Knights of Badassdom," playing a live-action role player who conjures a demon from Hell by mistake. He is also set to star in the dramedy, "The Angriest Man in Brooklyn," playing a man who decides how to live his final moments of life alongside Robin Williams and Mila Kunis.
© Copyright IBTimes 2023. All rights reserved.
FOLLOW MORE IBT NEWS ON THE BELOW CHANNELS