Gas Prices Edge Up After 98 Days Of Declines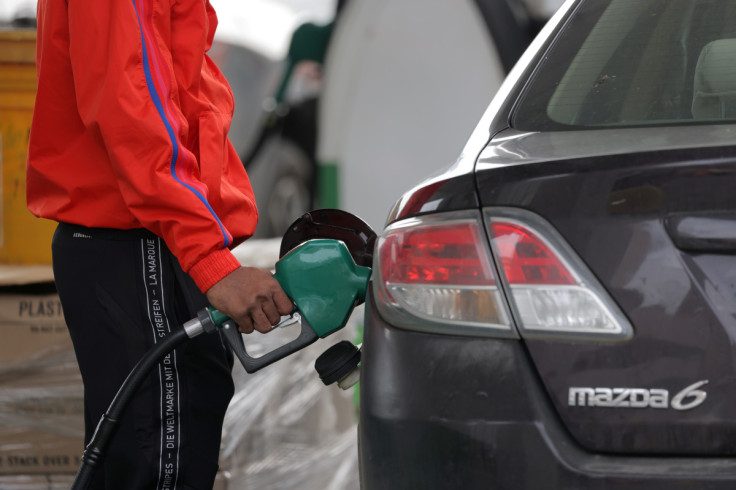 Gas prices inched up a penny on Wednesday after 98 days of continuous declines after record pricing in June.
The national average gas price on Wednesday was $3.681 per gallon, up from $3.674 per gallon on Tuesday, according to the American Automobile Association (AAA).
The price of gas had been on a steady decline since it peaked at $5.016 per gallon on June 14.
The price of gas is still higher than it was a year earlier when it was $3.192 per gallon, with some states still seeing prices nearing $5 per gallon.
Washington, Oregon, California, Idaho, Nevada, Montana, Utah, Arizona, Alaska, and Hawaii have gas prices well over the national average. Delaware, Kentucky, Tennessee, Arkansas, North Carolina, South Carolina, Georgia, Alabama, Mississippi, Louisiana, Texas, Wisconsin, Kansas, Oklahoma, Missouri, Ohio, West Virginia, Maryland, Virginia, Florida and Connecticut are selling gas below the national average price.
Maine, New Hampshire, Rhode Island, Massachusetts, New Hampshire, New Jersey, North Dakota, Nebraska and New Mexico are also all selling gas below the national average price but are within a $0.15 per gallon range of it.
According to AAA, the national average pump price dropped as consumer demand for gas decreased, but the chance of gas prices continuing to fall is slight.
"All streaks have to end at some point, and the national average for a gallon of gas has fallen $1.34 since its peak in mid-June," AAA spokesperson Andrew Gross said in a statement. "But there are big factors tugging on global oil prices—war, COVID, economic recession, and hurricane season. All this uncertainty could push oil prices higher, likely resulting in slightly higher pump prices."
The change to winter gas blends is also fueling the price drops, AAA said. In addition, the Biden administration released about 1 million barrels of oil a day from the strategic reserves over the last six months to reduce gas prices. And summer travel demand has waned, reducing the demand for gas nationwide.
Crude oil futures (CL=F) for delivery in November were trading at $83.61 per barrel in late trading Wednesday, down from the summer highs of around $100 per barrel.
But gas prices are expected to remain close to their current level, Tom Kloza, global head of energy analysis for OPIS, the company that tracks gas prices for AAA, told CNN, "I don't think you'll see a major move higher or lower."
© Copyright IBTimes 2022. All rights reserved.
FOLLOW MORE IBT NEWS ON THE BELOW CHANNELS