Gas Prices In LA Hit 9-Year High At $4.42; US Average To Eclipse $3.30
KEY POINTS
Gas prices across the U.S. have seen a surge this week
The national average is now the highest since October 2014
The Biden administration is now considering steps to lower the price of gas
Gas prices are soaring in several parts of the United States, with those in Los Angeles at their highest since 2012.
On Wednesday, the average gas price in Los Angeles was $4.42 per gallon, making it the highest in nine years — when Chevron's refinery in Richmond, which processed 240,000 barrels of crude oil a day, caught fire — according to oil and gasoline prices expert Patrick de Haan.
"Average #gasprices in LA now at their HIGHEST since 2012- when Chevron's Richmond refinery caught fire. $4.42/gal, and it likely won't stop there!" he wrote on Twitter.
Across California, the average gas price was also at $4.42, except in Mono County where prices have surpassed $5, according to CNBC.
Gas prices across the U.S. have also seen a surge this week, with the national average hitting $3.22 per gallon as of Wednesday. The price is now the highest since October 2014, according to AAA Gas Prices.
However, the national average for gas prices could hit $3.30 per gallon by the end of the month, De Haan predicted.
"GasBuddy showing $3.226… and we won't stop yet. Could hit $3.30/gal or more in the next couple weeks," he wrote.
He also noted that the price increase would likely be felt in the Great Lakes region first before the rest of the country.
The Biden administration is now considering releasing emergency oil reserves as part of an attempt to ease the global energy crisis and lower the price of gas. U.S. Energy Secretary Jennifer Granholm said Wednesday that the administration may consider placing a ban on crude oil exports to help ease supply concerns in the country.
"It's a tool that's under consideration," Granholm was quoted as saying by Fox Business.
The U.S. had previously released the oil reserves on three occasions, with the most recent being in 2011 under the Obama administration after the unrest in Libya disrupted the global oil supply. At the time, the U.S. sold 30 million barrels of crude oil.
The U.S. currently has four storage sites located along the Gulf of Mexico.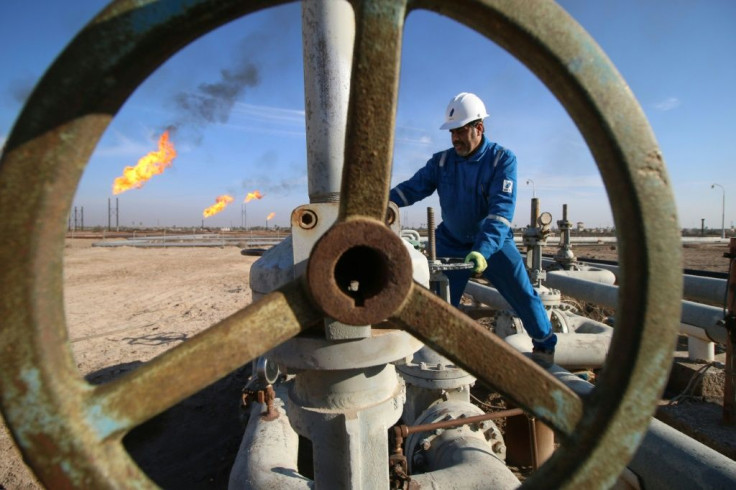 © Copyright IBTimes 2022. All rights reserved.
FOLLOW MORE IBT NEWS ON THE BELOW CHANNELS