Gavin Newsom Net Worth: California Governor Is The Second Highest Paid US Governor
KEY POINTS
Gavin Newsom is the second highest paid governor in 2020
Andrew Cuomo is the highest paid governor with $225,000 salary per year
Governor Newsom announced a new "stay-at-home" order for the region
Gavin Newson's salary is $210,000 annually; however, he is not the highest paid governor in the U.S. The throne belongs to New York Governor Andrew Cuomo.
The salary of governors is different depending on which state they run. According to Chron, a New York governor can earn as much as $179,000 per year while a governor from Maine can only earn $70,000 annually. In some areas in the U.S., the salaries are ruled by laws to control increases.
Aside from salaries, there are other perks a governor has such as access to helicopter, state provided private airplanes and dedicated automobile transportation. The official residence is also provided, but there are some cases where those that represent the states of Arizona, Massachusetts, Rhode Island and Vermont are the exception to the privilege.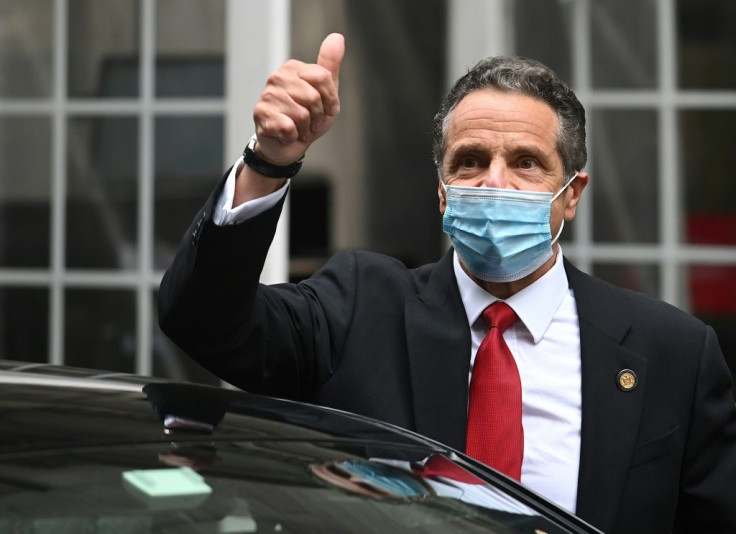 A governor, like other public officials, may take pay cuts if the situation calls for it such as economic recession and nationwide pandemic. Newsom's salary in 2020 has been increased from $201,680 in 2019 to $210,000 this year. He was the highest paid governor in 2019. In 2020, that distinction belongs to New York Governor Andrew Cuomo who is earning $225,000 annually, with an increase of $25,000 from his 2019 salary of $200,000. In 2021, Cuomo is set to receive another $25,000 increase in salary, but he declined to take the pay hike due to the state's budget deficit, per Syracuse.com.
Newsom faced backlash after apparently backtracking on his promise to take a pay cut. He announced a 10 percent deduction from state workers' paychecks, citing the pandemic as the reason behind the cost-cutting measure. He added that he would also take a lesser paycheck due to COVID-19 but a report from ABC 7 in August revealed that he continued to receive his full salary of $210,000 a year. Representatives from his office explained there was an oversight on his pay, but they have already filed for a reduced monthly salary since July.
Governor Newsom made the headlines recently after announcing a regional "stay-at-home" order, per Deadline. The move was to address the recent spike in COVID-19 cases in the region, which covers the states such as Northern California, Southern California, the San Joaquin Valley, Bay Area and greater Sacramento. The state recorded a new high in daily cases in the first week of December. The governor reiterated that the new order is only temporary and that a vaccine is on its way soon.
© Copyright IBTimes 2022. All rights reserved.
FOLLOW MORE IBT NEWS ON THE BELOW CHANNELS