Gay Valedictorian Who Crowdfunded For College After Parents' Rejection Starts Scholarship
A gay Florida teen, who made headlines in 2018 for crowdfunding his college tuition after being kicked out of the house by his unaccepting parents, is paying it forward.
Seth Owens, a freshman at Georgetown University, is using the leftover funds he received to start his own scholarship for marginalized youth.
"I knew I needed to speak up and do something, thus Unbroken Horizons was born," Owen stated on his GoFundMe page for the new foundation.
The goal of Unbroken Horizons is to "make it easier for students in all marginalized communities to access post-secondary education and highlight their stories to create awareness around issues within marginalized communities," said Owen, who is also a youth ambassador for the Human Rights Campaign.
The foundation will offer a total of $2,500 to five different students with the aim of helping them "continue to reach their educational goals."
Unbroken Horizons will also provide resources for LGBTQ youth.
Owen first made headlines in July, when the co-valedictorian from Jacksonville was forced to move out of his home due to mounting pressure at home over his sexuality, which his Christian parents considered incompatible with their religious views.
The ousting had a calamitous aftermath for Owen, who had received funding for Georgetown contingent upon his parent's financial contribution, one which they refused to pay after he was ousted from their home.
Owen's high school biology teacher created a GoFundMe page that went viral to raise money for Owen's tuition. Originally, the GoFundMe campaign goal was $20,000, which was quickly superseded, raising a total of $140,000.
Owen drew national attention, making television appearances on places like "The Ellen DeGeneres Show" as an activist and LGBTQ rights advocate. DeGeneres, who has taken on many LBGTQ causes, also gifted Owen an additional $25,000.
After the story went viral, Georgetown decided to offer Owen a full scholarship, leaving him with a pile of money and an overwhelming urge to give back.
While the money Owen received in the past has provided the foundation some overhang, a GoFundMe page has been set up for Unbroken Horizons in order to fully fund the proposed five scholarships for marginalized students seeking higher education
As of now, the GoFundMe page for Unbroken Horizons has almost reached its set total, raising nearly $29,000 out of its $37,000 goal amount.
"Please know that I will pay it forward," Owen wrote on the page. "I will use my education to advocate for the underprivileged, to stand up for them, and to do everything in my power to make their dreams come true like you have done for me."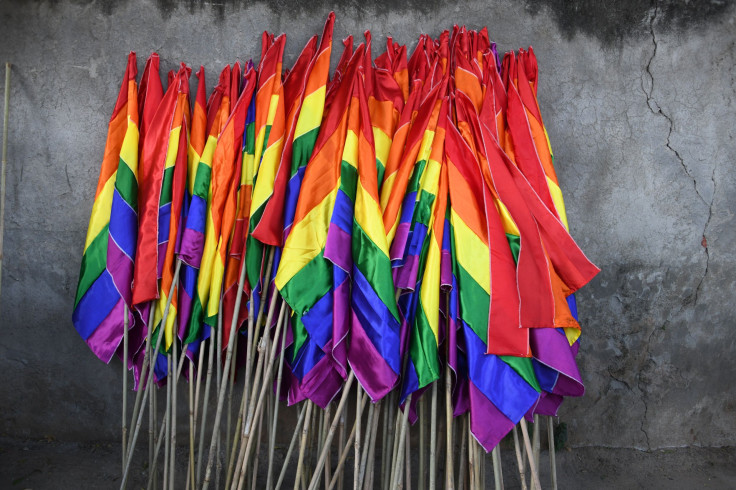 © Copyright IBTimes 2023. All rights reserved.