'Gears 5' Opens Doors To LGBTQPIA+ Players With 19 Pride Flags
All players are welcome.
This can pretty much summarize the recent achievement of "Gears 5" as the game opened its doors to gamers from the Lesbian, Gay, Bisexual, Transgender and Two-spirited, Queer and Questioning, Intersex, Asexual, Pansexual (LGBTQPIA+) community.
Yes, it's a mouthful, but "Gears 5,"which was also launched for Xbox Game Pass Ultimate subscribers, is doing its part to break the gender barrier issue that proved to be controversial in parts of the world.
The news about "Gear 5"'s advocacy was reported by The Next Web (TNW). The outlet shared a Twitter post by @ashiinu that highlighted the game's use of Pride flags. In other words, gamers can use one of these flags as their banner to indicate their orientation, or as a sign of their support and advocacy.
"2019 has been a great year for inclusivity in gaming and it just keeps getting better," the source said.
"Gear 5" will also feature "another first in the franchise: Corporal Kait Diaz now a "playable female protagonist."
TNW added that "Gears 5" will utilize at least 19 Pride flags as a strong representation of the community. While they are called "banners" in the game, players can equip these as part of their "multiplayer character's load out." What this means is that gamers can opt to use the banners or otherwise, and all would depend on how they would like to customize their "personas."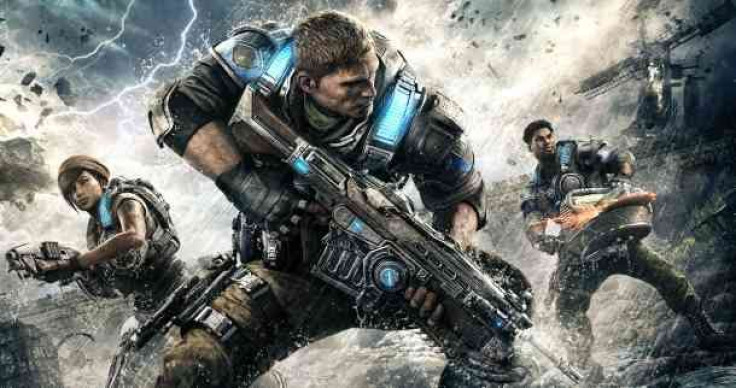 MSPoweruser on the other hand was more straightforward in their explanation when it comes to using the Pride flags. According to the tech blog, the flags are not hidden in "paywalls or lootboxes." They are, instead, visible to all players. If one wanted to use of the 19 Pride banners, all they have to do is to craft them.
"If you don't want to use them, then don't. If you don't like their inclusion then that's your choice, just shut up about it – they aren't in there for you," the website said bluntly.
"Gears 5" joined the "Borderlands" franchise and "Cyberpunk 2077" as standard bearers to include LGBTQPIA+ players as part of a holistic and growing gaming hemisphere. It's an open virtual world out there and everyone – regardless of religion, sexual orientation, social status – has the right to enjoy.
TNW recognized the games' developers for their continued support to the community, while MSPoweruser lauded Microsoft for the same effort.
© Copyright IBTimes 2022. All rights reserved.
FOLLOW MORE IBT NEWS ON THE BELOW CHANNELS