Gen Z Voter Turnout Helped Prevent The "Red Wave"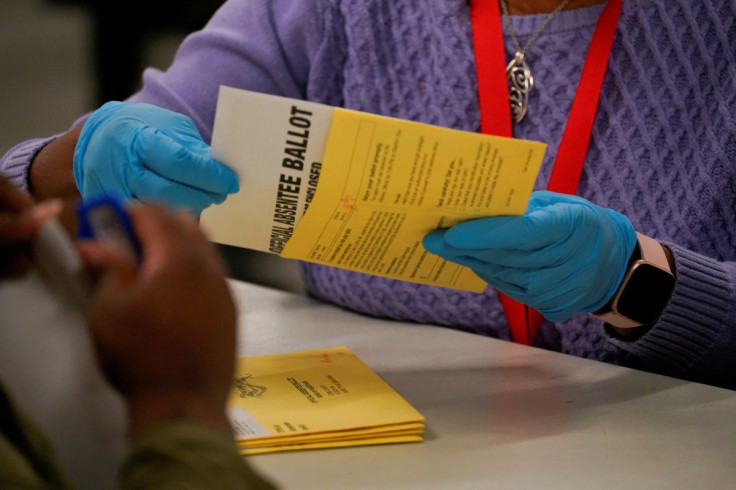 Motivated by abortion rights, student debt, and mass shootings, Generation Z made a sizeable impact on the vote Tuesday and helped prevent the predicted "Red Wave."
Many pollsters and Republican candidates were predicting overwhelming Republican victories that failed to materialize. Several candidates backed by former President Donald Trump did not win their elections.
Polls show about one of every eight voters were under the age of 29 and a majority of them voting Democrat, though differing on how big of a majority.
Maxwell Frost, 25, became the first Gen Z candidate elected to Congress, representing Florida's 10th Congressional district in Orlando.
Edison Research exit polls showed 63% of 18-to-29-year-olds voting Democrat, more than any other polled generation. The AP VoteCast poll showed the same group voting 53% in favor of Democrats and 5% for third-party candidates.
Tufts Center for Information and Research on Civic Learning and Engagement, known as CIRCLE, put the turnout even higher, estimating voters 29 and younger made up 27% of the electorate.
"Young people proved once again that they'll turn out to vote and impact election results, and their turnout in 2022 is one of the highest we've ever seen in a midterm election," said CIRCLE director Kei Kawashima-Ginsberg. "In many states youth overcame changes to election laws that posed direct barriers to participation and a lack of strong and continued investment in youth registration.
By the 2024 election cycle, Gen Z and Millennials will make up the largest voting block in America, said John Della Volpe, author of the book "Fight: How Gen Z Is Channeling Their Fear And Passion To Save America."
"We would have had a red wave, actually, if not for younger people," Volpe said on NPR's All Things Considered Wednesday. "We weren't sure whether we were going to see a red wave or a blue wave, but we were pretty confident that we would see a Gen Z wave. And that's what the data shows 24 hours later."
Volpe said Gen Z voters are motivated by the fear of losing their rights and freedoms and feeling America is not a healthy democracy. Among Gen Z voters, abortion rights and student loan forgiveness were big motivators.
"What we saw yesterday was millions of young Americans are actually voting not just for themselves but for those more vulnerable than they are," Volpe said. "Essentially, you could say they're voting as a way to fight back."
© Copyright IBTimes 2022. All rights reserved.
FOLLOW MORE IBT NEWS ON THE BELOW CHANNELS