'General Hospital' Spoiler: Will Willow Reject Britt's Recommendation To Start Her Cancer Treatment?
Willow was devastated after receiving her leukemia diagnosis, but on the Monday, Aug. 22 episode of "General Hospital," she may consider rejecting cancer treatment to protect her baby.
In the promo video for the ABC soap opera, Willow (Katelyn MacMullen) tells someone that she won't accept their suggestion. "GH" spoilers reveal Willow consults with Britt (Kelly Thiebaud).
After Willow was diagnosed with leukemia, she learned that starting treatment before she finishes her first trimester could harm her developing fetus. However, delaying treatment could cause the cancer to spread.
Willow has yet to tell Michael (Chad Duell) about her diagnosis, which means when she meets with Britt, Willow will have to make a decision alone.
It appears Britt will recommend beginning treatment immediately despite the side effects it may have on the fetus.
Will Willow reject Britt's recommendation to begin treating her leukemia and delay chemotherapy until after her first trimester?
Elsewhere in the ABC promo video, Ava (Maura West) warns Spencer (Nicholas Chavez) that she has truths that could ruin his life.
"General Hospital" spoilers reveal Nikolas (Marcus Coloma) comes up with a plan to keep the Esme (Avery Kristen Pohl) situation under wraps.
Nikolas and Ava are desperate to cover up the truth about what happened to Esme and need to convince people to stop looking for her.
Viewers are aware that Ava accidentally pushed Esme off the parapet at Wyndemere during a scuffle. Esme fell into the water, however, her body has yet to turn up, which means she could still be alive.
Nikolas and Ava went on to burn Esme's luggage and told anyone who asked that the young woman left town.
It appears Ava will do her best to deter Spencer from searching for Esme, but will Nikolas' latest plan be enough to bury the truth?
Other "GH" spoilers tease the Quartermaines host a charity picnic, Olivia (Lisa LoCicero) and Brook Lynn (Amanda Setton) plot to help Sam (Kelly Monaco) and Dante (Dominic Zamprogna) commit to each other, Dex (Evan Hofer) is worried Sonny (Maurice Benard) is suspicious of him, and Curtis (Donnell Turner) surprises Portia (Brook Kerr).
"General Hospital" airs weekdays at 3 p.m. ET on ABC.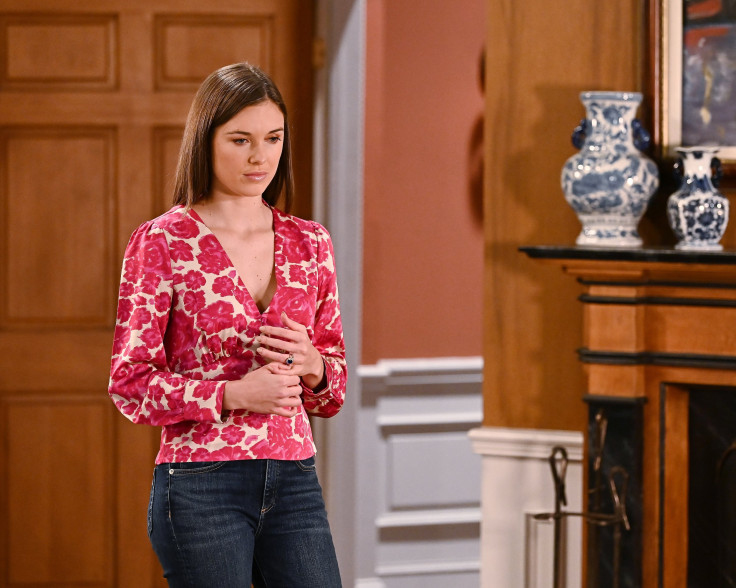 © Copyright IBTimes 2022. All rights reserved.
FOLLOW MORE IBT NEWS ON THE BELOW CHANNELS