'General Hospital' Spoilers: Will Chase, Sasha Convince Willow To Marry Michael For Wiley?
Willow and Michael are determined to protect Wiley and want to keep Nelle out of his life. On the Friday, March 20 episode of "General Hospital," Chase and Sasha will try to convince Willow to make a huge sacrifice to save Wiley.
In the promo video for the ABC soap opera, Willow (Katelyn MacMullen) asks Chase (Josh Swickard) what he and Sasha (Sofia Mattsson) agreed to. "General Hospital" spoilers reveal Willow attempts to clear the air.
Michael (Chad Duell) thought marrying Sasha would be a good way to show the court that Wiley (Erik and Theo Olson) would be raised in a good environment. Unfortunately, due to Sasha's past behavior, she wouldn't be seen as an ideal mother figure in Wiley's life.
READ: 'General Hospital' Spoilers: Will Sasha Realize She Can't Marry Michael To Protect Wiley?
Although she isn't able to help Michael, Sasha believes Willow can. Sasha previously suggested that Michael should marry Willow so he could get full custody of Wiley, but neither was interested in marriage.
After the two stepped away to see Wiley, Chase confronted Sasha about her crazy idea but she insisted they needed to protect Wiley. It appears Sasha may have been able to get through to Chase.
Michael and Willow previously said they didn't want to get married because they don't love one another. Since Sasha and Chase are secure in their respective relationships, will the two be able to convince Willow to change her mind about marrying Michael?
Elsewhere in the ABC promo video, Carly (Laura Wright) tells Michael that he has to win custody of Wiley by any means necessary.
It appears Sasha isn't the only one who thinks they need to take extreme measures to keep Nelle out of Wiley's life. Carly wants her son to do everything in his power to win the custody case against Nelle, but how far will he go to protect his son?
"General Hospital" airs weekdays at 3 p.m. EDT on ABC.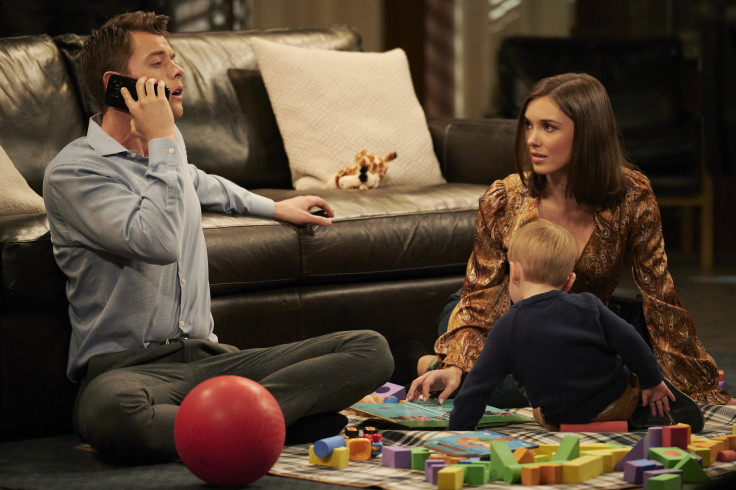 © Copyright IBTimes 2023. All rights reserved.