'General Hospital' Spoilers: Will Michael Forgive Carly For Lying About Nina And Willow?
Willow may have forgiven Carly for hiding the truth about Nina, but on the Friday, Jan. 20 episode of "General Hospital," Michael may have trouble seeing past his mother's mistakes.
In the ABC promo video, Michael (Chad Duell) questions if Nina (Cynthia Watros) is the enemy, then what does that make Carly (Laura Wright)? "GH" spoilers reveal Michael unleashes his anger.
In the previous episode, Michael told Josslyn he was furious with Carly's actions and didn't know whether he could forgive her. However, Josslyn (Eden McCoy) advised her brother to cool off before speaking to their mother.
Whether he has cooled down or not, Michael will confront his mother about hiding the fact that Nina was Willow's (Katelyn MacMullen) biological mother for months.
Since Willow desperately needs a bone marrow transplant, Michael believes Willow's condition wouldn't be so bad if Carly shared the truth as soon as she received the DNA results.
However, Carly believes she was protecting Willow from Nina by hiding the truth.
It appears Michael will lash out at Carly, but will he also be able to move past the lies and forgive his mother?
Elsewhere in the promo video for the ABC soap opera, Dex (Evan Hofer) tells Joss he will no longer be working for Sonny (Maurice Benard). "General Hospital" spoilers reveal Cam (William Lipton) gets an unpleasant surprise.
In the previous episode, Cameron insisted he believed Josslyn when she broke up with him because they grew apart. Viewers are aware that Joss also began to develop feelings for Dex while she was still with Cam and cheated on him before their break up.
It appears Dex will tell Josslyn that his time working for Sonny is coming to an end which will make her happy and could result in a public display of affection. Will Cam see his ex-girlfriend having a sweet moment with Dex?
Other "GH" spoilers reveal Nikolas (Marcus Coloma) is shocked by Victor's (Charles Shaughnessy) actions, Liz (Rebecca Herbst) and Finn (Michael Easton) have a talk with Violet (Jophielle Love), and Marshall (Robert Gossett) opens up to Curtis (Donnell Turner).
"General Hospital" airs on weekdays at 3 p.m. ET on ABC.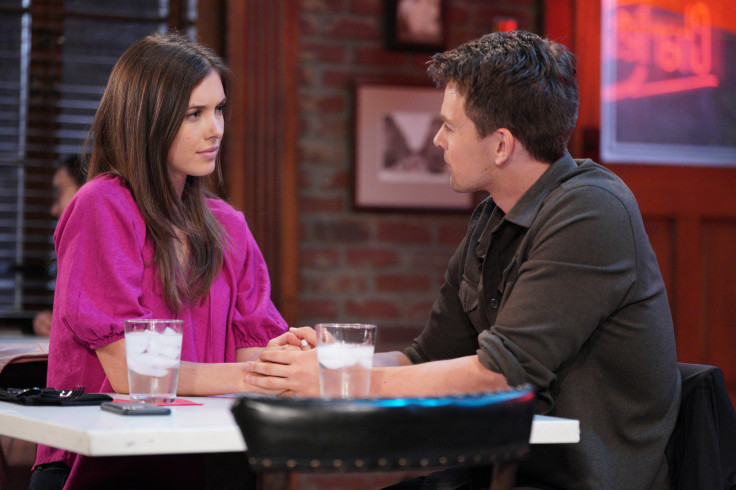 © Copyright IBTimes 2023. All rights reserved.