'General Hospital' Spoilers: Will Nina Use Nikolas' Return To Ruin Valentin's Life?
Nina has been having doubts about her relationship with Valentin and was confident he helped Sasha lie to her. On the Monday, Jan. 6 episode of "General Hospital," Nikolas' return will help Nina gain perspective about her future.
In the ABC promo video, Nina (Cynthia Watros) tells someone she knew it was them all along. "General Hospital" spoilers reveal Nina asks Maxie (Kirsten Storms) for help.
It appears Nina will use Nikolas' (Marcus Coloma) return to deliver another blow to Valentin (James Patrick Stuart). Nina will let Valentin know that she is aware he helped Sasha (Sofia Mattsson) pretend to be her daughter.
Although she wants to confront Valentin, she will need help from Maxie. While it is unclear why she will look to Maxie for assistance, she could ask her sister-in-law to take Charlotte (Scarlett Fernandez) away from the chaos.
Now that Nikolas has returned, Valentin could lose his claim to the Cassadine fortune. With his world seemingly falling apart, it appears Nina may do something that could push him over the edge.
Will Nina use Nikolas' return to destroy Valentin, or will she stand by his side to avoid hurting Charlotte?
Elsewhere in the promo video for the ABC soap opera, Nikolas tells Valentin that he will lose everything. "GH" spoilers reveal Valentine is confused.
Seeing as Valentin forced Nikolas to sign over the Cassadine estate, and then shot him, it's no wonder he is confused about how the prince is alive. Will Valentin be able to stop Nikolas from taking control of their family's fortune?
"General Hospital" airs weekdays at 3 p.m. EST on ABC.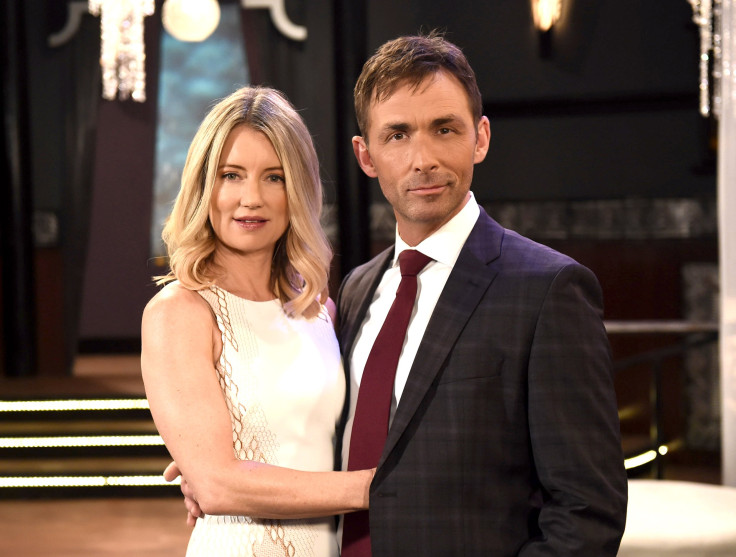 © Copyright IBTimes 2023. All rights reserved.