'General Hospital' Spoilers: Will Shiloh Accidentally Push Drew To Use The Flash Drive?
Shiloh is desperate to get his hands on Willow's baby, but he can't gain custody of Wiley if his past continues to threaten his freedom. On the Monday, July 22 episode of "General Hospital," Shiloh will use Oscar's death to drive Drew over the edge.
In the promo video for the ABC soap opera, Drew (Billy Miller) is seen pushing Shiloh (Coby Ryan McLaughlin) against the bar. "General Hospital" spoilers reveal Curtis (Donnell Turner) intervenes.
In the previous episode, Drew told Jason (Steve Burton) he believed Shiloh was hiding something about the past. Drew admitted he was suspicious of Shiloh's eagerness to find out what he remembered from their time in the Navy.
Jason then suggested Drew may know a secret that Shiloh doesn't want to be exposed. Their conversation was eventually interrupted by Shiloh, who offered to sell Drew the ELQ shares Oscar (Garren Stitt) left him.
"GH" spoilers suggest the cult leader will use Oscar's death to further taunt Drew, but will his plan to learn more about Drew's memories backfire?
Whatever Shiloh says, will cause Drew to turn their conversation into a physical altercation. Although Curtis will arrive in time to separate Drew and Shiloh, it seems the fight may create more problems between the men.
If Shiloh continues to provoke Drew, he could push the grieving father to investigate the past and reconsider his decision about using the flash drive to restore his memories.
During Friday's episode, Shiloh had a flashback of his Navy days that featured Drew waking him up in an infirmary. Shiloh previously said Drew saved his life in Afghanistan, but is there more to the story?
"General Hospital" airs weekdays at 3 p.m. EDT on ABC.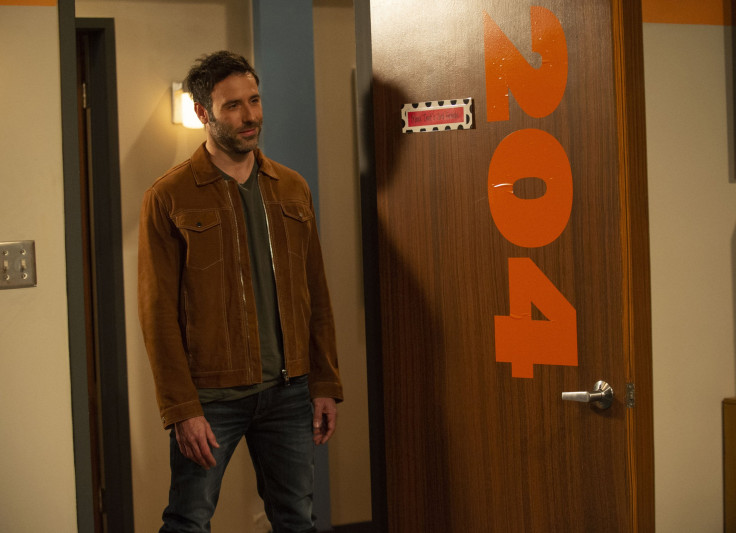 © Copyright IBTimes 2023. All rights reserved.