'General Hospital' Spoilers: Will Spencer Confess His True Feelings To Trina?
Spencer has been unsure whether he should tell Trina how he feels about her, but on the Tuesday, Sept. 6, episode of "General Hospital," he will come to a decision.
In the ABC promo video, Spencer (Nicholas Chavez) reveals there's something he wants to say. "GH" spoilers tease Spencer comes clean, and Trina's (Tabyana Ali) party takes a dramatic turn.
In the previous episode, Spencer considered giving Trina the letter he wrote, in which he confessed his true feelings for her. However, after she told him she wasn't interested in being friends with him, Spencer decided to leave the party.
On his way out, he dropped the letter in front of Trina, who picked it up, curious to know what was written inside. It appears Spencer plans to take a risk and open up to Trina.
Will Spencer confess his true feelings to Trina, or will he find a way to convince her to return the letter without reading it?
Elsewhere in the promo video for the ABC soap opera, Willow (Katelyn MacMullen) tells Nina (Cynthia Watros) that she is there for Nelle (Chloe Lanier). "General Hospital" spoilers reveal Willow has a nightmare.
Although Nina and Willow have remained at odds, it appears they will end up at the cemetery to visit the same person, Nelle. While Nina often makes trips to visit Nelle's grave, Willow's visit will leave her shocked.
Viewers are aware that Willow is Nelle's twin and Nina is their biological mother, but the women don't know the truth. Will Willow's nightmare help her make peace with Nina, or will the run-create further tension between them?
Other "GH" spoilers tease that Sonny (Maurice Benard) appears to get an offer, Cameron (William Lipton) plans a surprise for Josslyn (Eden McCoy), and Portia (Brook Kerr) and Curtis (Donnell Turner) make a request of Stella (Vernee Watson).
"General Hospital" airs weekdays at 3 p.m. ET on ABC.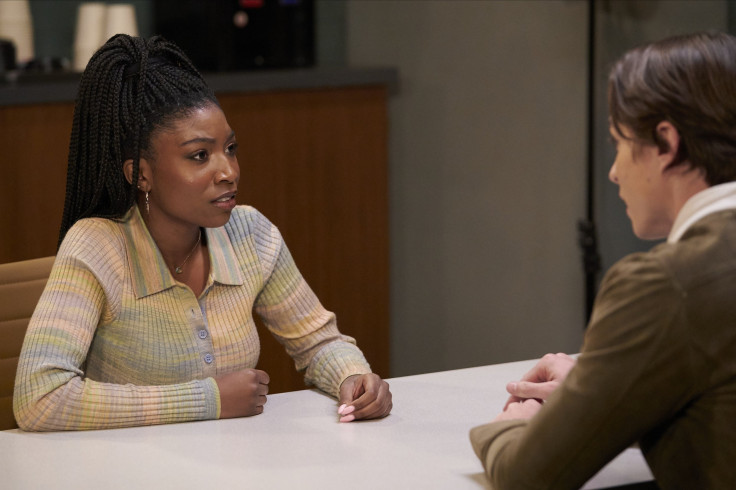 © Copyright IBTimes 2023. All rights reserved.