'General Hospital' Spoilers: Will Bobbie Convince Carly To Start Dating Drew?
Following their passionate kiss at the boathouse, Carly told Drew she needed time to figure out who she was, but on the Thursday, Sept. 1 episode of "General Hospital," she may reconsider her decision.
In the ABC promo video, Carly (Laura Wright) tells Bobbie (Jacklyn Zeman) to say what's on her mind. "GH" spoilers reveal Carly rethinks her decision.
In the previous episode, Carly and Drew (Cameron Mathison) admitted that they enjoyed their kiss, but Carly was concerned about how starting a romance could ruin their friendship.
She also noted that she was used to always having Sonny (Maurice Benard) and Jason (Steve Burton) as a support system, and she needed to learn how to stand on her own.
It appears Carly will share the news with Bobbie, who may think her daughter is making excuses and should pursue a romance with Drew.
Will Bobbie convince Carly to reconsider her decision and begin dating Drew?
Elsewhere in the promo video for the ABC soap opera, Valentin (James Patrick Stuart) tells Anna (Finola Hughes) he has one very good reason why he has been following Victor's (Charles Shaughnessy) orders. "General Hospital" spoilers reveal Anna and Valentin come to an agreement.
In the previous episode, Victor told Anna that Valentin's daughter Charlotte (Amelie McLain) stayed at boarding school to use the newly donated equestrian center.
Viewers are aware that Victor has been keeping Charlotte at boarding school to control Valentin.
Victor's admission made Anna realize he was using Charlotte to manipulate Valentin. It appears Anna will confront Valentin about why he has been working with Victor and will want to help Valentin take Victor down.
Will Valentin agree to work with Anna against Victor, or will he reject her offer out of fear of what could happen to Charlotte?
Other "GH" spoilers tease Elizabeth (Rebecca Herbst) confiding in Finn (Michael Easton), Drew opening up to Curtis (Donnell Turner), and Jordan (Tanisha Harper) having questions for Victor.
"General Hospital" airs weekdays at 3 p.m. ET on ABC.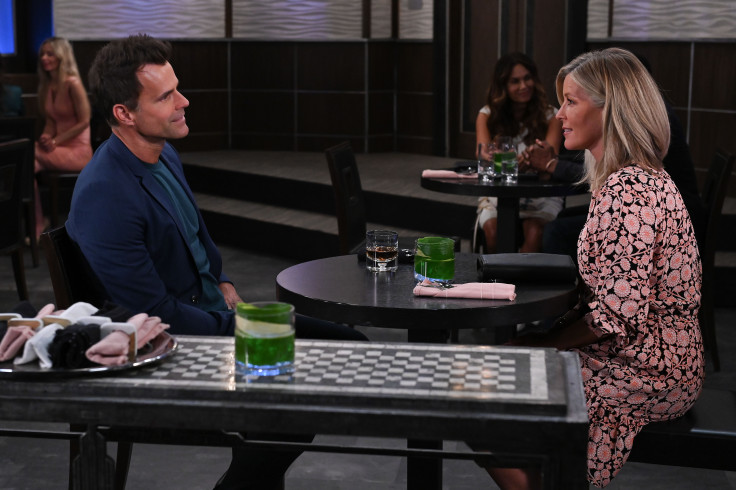 © Copyright IBTimes 2023. All rights reserved.