'General Hospital' Spoilers: Will Willow Refuse Nina's Bone Marrow Donation Offer?
Willow was devastated after learning Nina was her biological mother and possibly her only chance at beating cancer, and on the Tuesday, Jan. 17 episode of "General Hospital," Willow may reject Nina's offer to help.
In the ABC promo video, Sasha (Sofia Mattsson) asks Willow (Katelyn MacMullen) if she's thinking of refusing the bone marrow transplant. "GH" spoilers reveal Chase (Josh Swickard) and Sasha head to General Hospital.
In the previous episode, Willow was shocked when she learned that Nina (Cynthia Watros) was her birth mother. Although Nina hoped they could put the past behind them and have a fresh start, Willow couldn't let go of the ways Nina hurt her family.
Willow refused to let Nina into her life, but Nina still vowed to save Willow and went to the lab to see if she was a bone marrow match for Willow. As the women await the results, it appears Sasha will visit Willow.
They will have a conversation about Nina that will lead Sasha to believe Willow may reject Nina's offer to save her life. Will Willow refuse Nina's bone marrow donation if she is a match?
Elsewhere in the promo video for the ABC soap opera, Martin (Michael E. Knight) reveals that everyone's luck runs out. "General Hospital" spoilers say Martin thwarts Victor (Charles Shaughnessy).
Esme (Avery Kristen Pohl) is about to be released from the hospital, but it appears Victor will pay her visit with ulterior motives. After Victor learned Nikolas (Marcus Coloma) held Esme captive, Victor has been concerned that the young woman may regain her memory.
Victor has been determined to protect the Cassadine name and forms a plan to make sure Esme doesn't ruin the family's legacy. It appears Martin will come to Esme's rescue and stop Victor's latest scheme, but will Martin be able to protect her from the rest of the Cassadine family?
Other "GH" spoilers tease Michael (Chad Duell) is dismayed, Alexis (Nancy Lee Grahn) and Sam (Kelly Monaco) put their heads together, and Sonny (Maurice Benard) comforts Nina.
"General Hospital" airs on weekdays at 3 p.m. ET on ABC.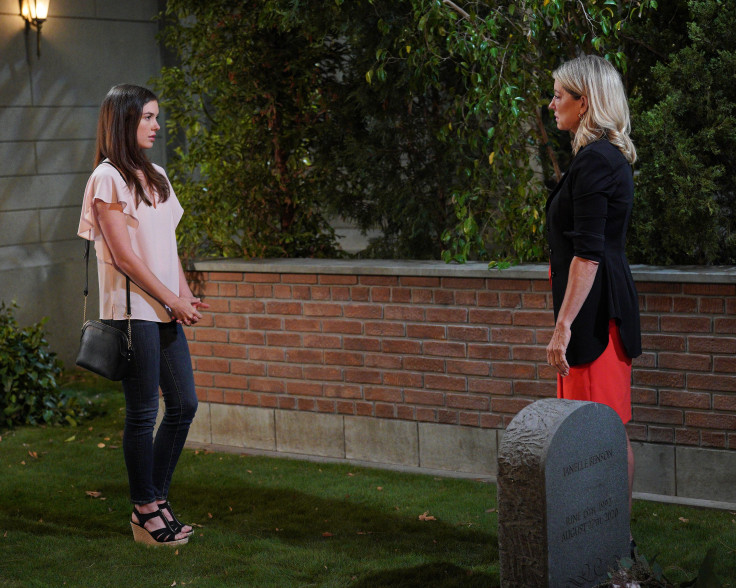 © Copyright IBTimes 2023. All rights reserved.