'Genshin Impact' Lantern Rite Festival Guide: Challenges, Games, Rewards And Other Details
KEY POINTS
"Genshin Impact" is getting a new event in Feb. 2020
Dubbed as the Lantern Rite Festival, the event starts in just a few days
Here are the things miHoYo confirmed for the incoming "Genshin Impact" festival
Game Developer miHoYo is keeping true to its promise of regularly introducing fresh content to "Genshin Impact." In January, players have enjoyed the Lost Riches, Hypostatic Symphony and Marvelous Merchandise events. In February, miHoYo is set to roll out the Lantern Rite Festival, which will feature a new five-star playable character.
What Is The Lantern Rite Festival
The Lantern Rite Festival in "Genshin Impact" features the ceremony on the first full moon of the year and will see every household release specially made Xiao Lanterns into the night sky. Players will help prepare for the event and will receive rewards because of their assistance. The event is divided into three stages with each stage featuring a series of requests from citizens.
Players should complete requests in order to raise the Festive Fever level and unlock quests and stories. The event's grand finale happens on the final night when lanterns bearing the wishes of Liyue citizens are released into the sky. The streets are full of food, games and rewards as well as festival-exclusive snacks, games and activities.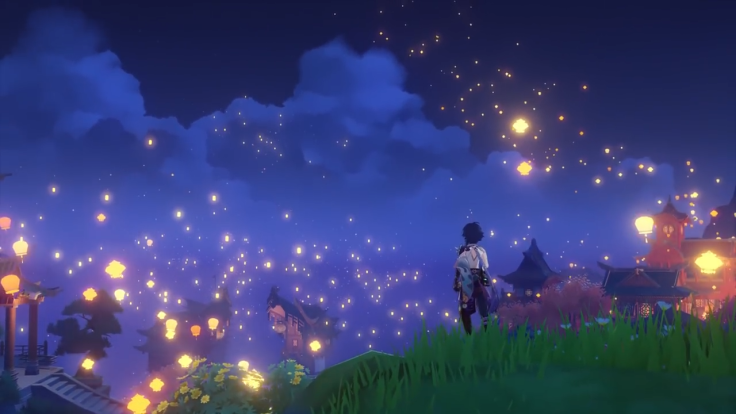 New Festival-Exclusive Games
One of the games that players will see in the upcoming event is the Theater Mechanicus. It is a tower defense strategy game that allows players to enjoy it with friends or solo. Beating it reward players with Peace Talismans, which they could use at the Xiao Market on various rewards, including the Crown of Insight.
Players who joined in photography should try the Five Flushes of Fortune. In this challenge, players need to claim a Kurious Kamera from Ji Tong. Players can use it to take photos of specific targets and exchange them for treasures from Ji Tong.
Katheryne of the Adventurer's Guild also has something for "Genshin Impact" players. Dubbed as Vishaps and Where to Find Them, players at Adventure Rank 20 or higher can receive investigative expeditions to track down Geovishaps. In return, players receive rewards.
Event Requirements, Rewards And Other Details
The Lantern Rite Festival starts on Feb. 3 and is only available for players who were able to complete Xiao's quest. The quest is available for players at Adventure Rank 23 or higher. Players can earn a lot of rewards during the event. However, the most notable is the chance to choose one free four-star character.
Players can claim either Xiangling, Xinyan, Beidou, Ningguang, Xingqiu, or Chonyung. They will be available from Feb. 18 until Mar. 17. Aside from this, those who log into the game from Feb. 11 until Feb. 26 receive 10 Intertwined Fates or one for each day they log in. Developer miHoYo says players can earn as much as 1,600 Primogems during the Lantern Rite Festival event.
© Copyright IBTimes 2023. All rights reserved.