George, Amal Clooney Spotted With Their Twin Children Arriving In Private Jet
George and Amal Clooney were recently spotted on a rare outing with their twin children, Ella and Alexander.
On Sunday, the Clooneys arrived in a Los Angeles airport on a private jet early in the morning. George and his human rights lawyer wife were seen leaving the airport and strapping their 22-month-old toddlers into the car seats of a black SUV, according to Daily Mail.
For their trip, Clooney dressed casually and comfortably in a dark navy polo shirt, blue jeans and lace-up shoes. Amal, meanwhile, showed off her model figure in a striped multi-colored tank top and bell-bottom jeans.
Prior to this, the Clooneys had been photographed leaving a hotel last week looking a bit distraught. George and a teary-eyed Amal were seen putting their kids into an SUV, with the couple looking tense.
George and Amal tied the knot in a lavish and romantic wedding ceremony in Italy back in September 2014 after having been engaged for just two months. The couple welcomed their twin children three years later in June 2017.
The couple's latest sighting comes just a few days after the Clooneys unveiled a new app in partnership with Microsoft called TrialWatch. With this project, the co-founders and presidents of the Clooney Foundation for Justice aim to further their fight against injustice and focus on bringing about accountability for those who abuse human rights.
Amal describes the TrialWatch app as "a global initiative to monitor trials, expose abuses, and advocate for victims, so that injustice can be addressed, one case at a time."
According to the couple, they want to raise more awareness for abuse of human rights and spread information about it to more people. TrialWatch would also be a new way to record and scrutinize criminal trials around the world.
"A large number of countries allow women and girls to be prosecuted for abortion. In some countries, you can be imprisoned or killed for who you love," George told the audience at Columbia University for the app's announcement on Thursday, DigitalTrends reported.
The Clooneys aren't alone in their endeavor as Columbia Law School, the American Bar Association and the Office of the United Nations High Commissioner for Human Rights have all joined the project.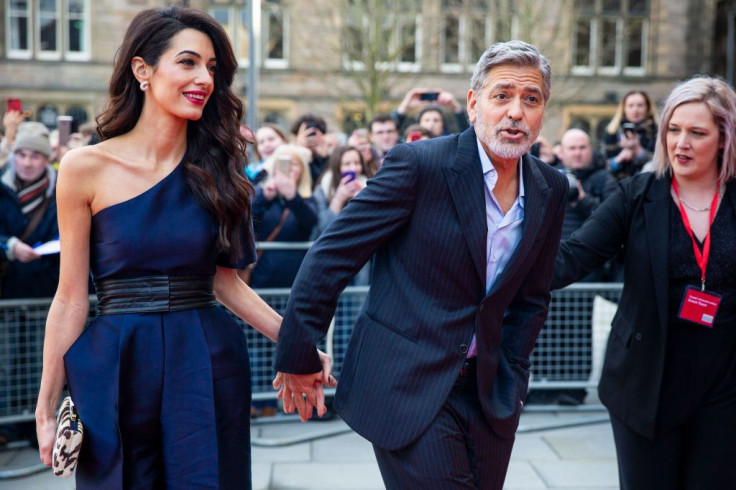 © Copyright IBTimes 2023. All rights reserved.