George Clooney Evades Baby Question Yet Again As He Talks About His New Life With Amal Alamuddin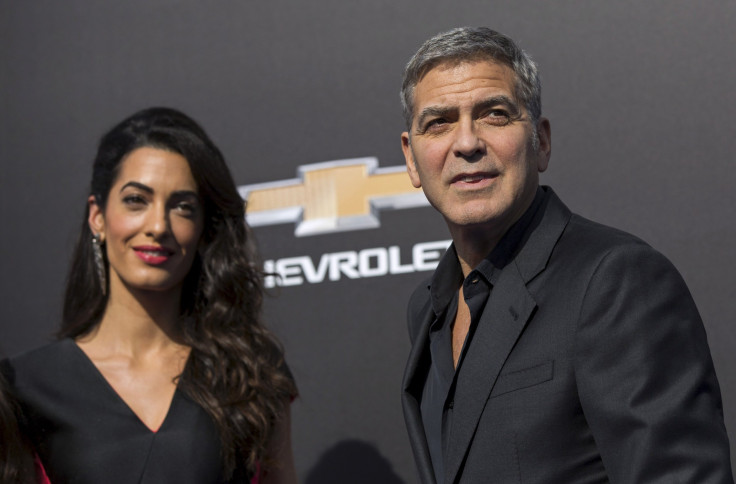 With "Tomorrowland" soon in theaters, George Clooney is getting many questions as to whether or not he'll start a family with his new wife, Amal Alamuddin. The 54-year-old actor has so far refused or dodged the baby questions until a recent interview.
During a segment on CBS This Morning (via E!), Clooney was asked about the probability of seeing kids in his future with wife Amal Alamuddin, 37. He replied, "I mean, I've thought about it, I suppose," which is much more than any other reporter has gotten from him this far. "But I haven't really—it hasn't been high on my list of... I've been asked it a lot lately because I've gotten married and I'm doing a movie with kids in it..." he added.
Clooney was much more forthright in shutting down reporters' questions during a May 13 press event. Just a few days after Mother's Day, Clooney danced around the question, posing it back to the journalist before the Daily Mail reports the actor curtly replied, "Thank you for asking."
The film star evaded the topic yet again when speaking to news.com.au on May 12, according to a report from People. "I have actually no idea about that," Clooney said when asked about the prospect of starting his own family.
Last week on Good Morning America, the once eligible bachelor gushed about settling down with his wife Amal. He revealed the two were working on fixing up a house in England, just outside of London. Clooney added that they have plans to travel the world, which perhaps doesn't leave too much room for kids at the moment.
The couple wed after a quick seven months of courtship on Sept. 27, 2014. The London-based attorney and actor married in Italy in a lavish ceremony with guests Matt Damon, Julia Roberts, Brad Pitt and Angelina Jolie.
© Copyright IBTimes 2023. All rights reserved.