George Floyd Hologram Unveiled In Richmond, Tour Mirroring 1961 Freedom Rides To Follow
Following George Floyd's death on May 25, conversations about police brutality and racial issues continued to dominate the national stage as protests erupted across the U.S. Now, Floyd's memory is being honored in a new way, through a newly-revealed hologram.
On Tuesday night in Richmond, Virginia, the North Carolina native's family unveiled the image over the statue of Confederate Gen. Robert E. Lee on historic Monument Avenue. The event was the first time the public had seen the efforts from the George Floyd Hologram Memorial Project, reports Yahoo! News.
As stated by a press release, the new project hopes to "transform spaces that were formerly occupied by racist symbols of America's dark Confederate past into a message of hope, solidarity and forward-thinking change."
The hologram, which features "a myriad of fireflies that form into a 3-D image" of Floyd, will be taken on a week-long tour through North Carolina, Georgia and more, which will mirror the route of the 1961 Freedom Rides.
Prior to the hologram's reveal, Floyd's death was acknowledged and discussed in a range of other ways as well, including throughout an ABC News special hosted by "Good Morning America" host Robin Roberts and co-anchored by "World News Tonight" host David Muir and "Nightline" personality Byron Pitts. In the June 2 special, called "America in Pain: What Comes Next?", the "GMA" anchor examined "why this moment may be a turning point for race" in the U.S.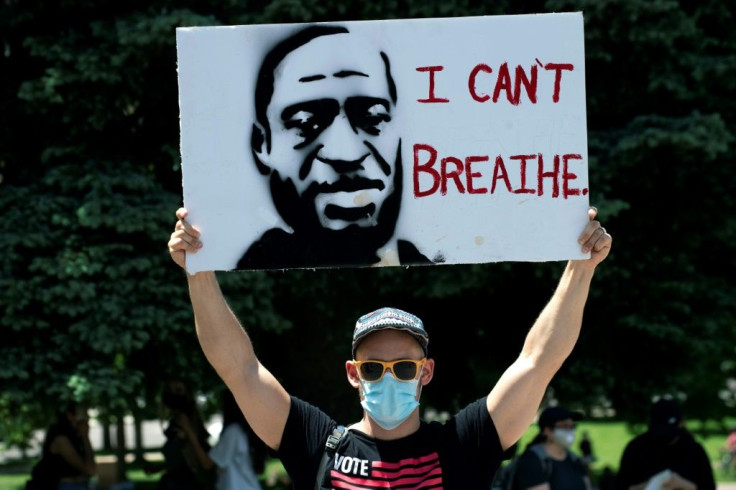 © Copyright IBTimes 2023. All rights reserved.