Off-White Founder Virgil Abloh's Donation To Protesters Criticized Amid George Floyd Demonstrations
Virgil Abloh has found quite a bit of success over the years thanks to his creative efforts. In 2013, he founded the fashion brand Off-White and was named the artistic director of Louis Vuitton's menswear collections in 2018, as reported by Vogue. Now, the designer is facing criticism due to what some see as an inappropriate response to the current protests surrounding the death of George Floyd.
According to the New York Post, the backlash that the artist received was due to the fact that he made a donation of $50 to a fund that covered the bail money needed by protesters around the country.
In a post that Abloh shared on his Instagram Story, he stated that he was "crazy inspired" by the current events. He then attached a screenshot of his donation, which is how his followers were alerted to the amount. As stated by the publication, the move prompted not only criticism but also some to change his Wikipedia page to include various nicknames such as Virgil "50$" Abloh.
Others also took to Twitter to express their disappointment in the Off-White founder's donation. Some compared the amount that Abloh gave to the cause to the prices of his own products, as seen in the tweet below.
Additionally, some also took aim at the designs that Abloh has become known for when critiquing his donation.
Fans of Off-White may not be surprised by the comparison between the small donation and the expensive pieces sold by the brand. Currently, the website features a Flowers Crewneck that retails for $1,300 and a short black dress that is priced at $1,305.
Prior to receiving criticism for his donation, the fashion designer had spoken out about the ongoing protests and looting that has occurred following Floyd's death. According to Complex, he had discussed what he believes would have been the consequences if he himself had taken part in similar actions.
"If me and my friends tried to loot Alife, Supreme, aNYthing, Prohibit, Union, etc. I would foresee a 40oz bottle hurling at my head along with it," he wrote in another Instagram Story.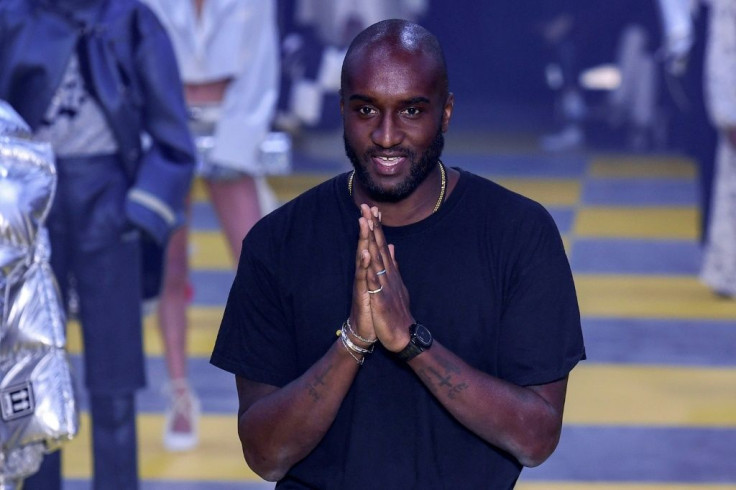 © Copyright IBTimes 2023. All rights reserved.