George Floyd Protests: Deaths In Detroit, St. Louis As Some Cities See Escalating Violence
While considerable portions of the demonstrations in response to the death of George Floyd have been peaceful protests, there have also been cities that have seen instances of escalating violence.
Deaths were reported in recent protests in Detroit and St. Louis.
On Friday night, the Detroit Police Department reported that a 21-year-old man was killed by gunfire from an unknown suspect during a protest. An earlier report stated that the bullets were fired from a vehicle into the crowd the young man was a part of at approximately 11:30 p.m. local time.
The victim, whose identity has not yet been revealed, was taken to and later died while receiving treatment at a hospital. Police have also not confirmed if the man had actually been part of the protests or if he just happened to be in the downtown area where the demonstrations took place.
"I will not stand by and let a small minority of criminals come in here, attack our officers and make our community unsafe," Police Chief James Craig said in a statement, additionally referencing an incident where someone attempted to run over a police officer. "Just know, we are not going to tolerate it."
In St. Louis, a man died early Saturday after being dragged by a FedEx truck that became caught up in downtown protests. After protestors surrounded the truck, some in the crowd began to shout that a man was caught under its tire between the two trailers.
Shortly after this, the man was dragged a short distance away. The driver of the truck was reportedly unaware that the victim had become stuck on it.
Like the incident in Detroit, the unnamed man was taken to the hospital where he later died. Protestors reportedly attempted to chase down the truck but were unable to catch it.
"Our hearts go out to all those who are grieving the events of this week," FedEx said in an official statement on the incident. "We are deeply saddened to learn of a tragic situation involving a demonstrator in St. Louis and one of our vehicles. We offer our sincerest condolences to the family of the individual involved. There is no higher priority for FedEx than safety, and we are cooperating fully with the investigating authorities at this time."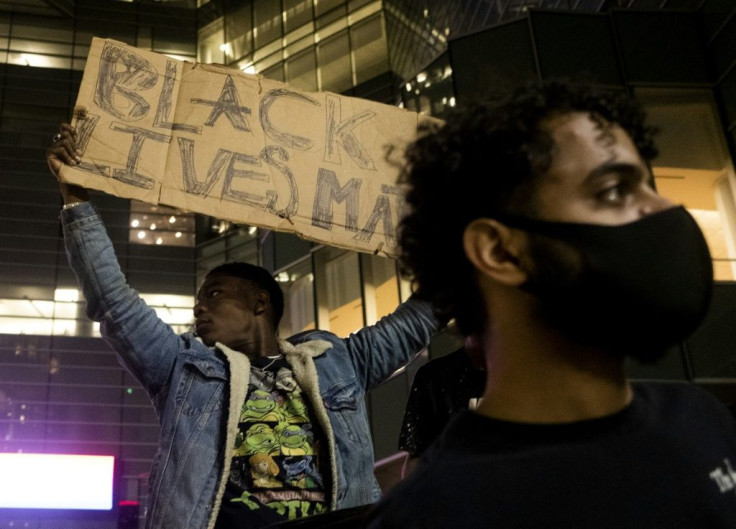 © Copyright IBTimes 2023. All rights reserved.
FOLLOW MORE IBT NEWS ON THE BELOW CHANNELS