George Floyd Update: GoFundMe Pages Raise Nearly $15 Million To Support Floyd's Family
KEY POINTS
A GoFundMe page set up by George Floyd's brother Philonese has raised more than $12 million, far surpasing its stated $1.5 million goal
A second page set up by Tiffany Lee, an attorney for the mother of George Floyd's daughter, had nearly reached its own goal of $1.5 million
The money will go to support George Floyd's family and cover all travel and legal expenses
A GoFundMe page set up by George Floyd's family in the wake of his death at the hands of former Minneapolis police officer Derek Chauvin surpassed $12 million on Thursday. The page was set up on May 27, two days after Floyd's death, by his brother Philonise.
As of Thursday, the page had raised $12.65 million, surpassing a goal of $1.5 million with donations from more than 470,000 people.
"This fund is established to cover funeral and burial expenses, mental and grief counseling, lodging and travel for all court proceedings, and to assist our family in the days to come as we continue to seek justice for George. A portion of these funds will also go to the Estate of George Floyd for the benefit and care of his children and their educational fund," Philonse Floyd said on the page.
The GoFundMe's success accompanied a memorial service in Minneapolis in George Floyd's memory.
"It was that other pandemic we're all too familiar with in America — it was that pandemic of racism and discrimination that killed George Floyd," Benjamin Crump, the attorney for Floyd's family, said at the service.
The memorial was available to watch online via social media and YouTube.
Philonise Floyd's GoFundMe wasn't the only page set up in George Floyd's memory to experience rapid success. A second GoFundMe set up on Tuesday to support Floyd's 6-year-old daughter Gianna had raised nearly $1.49 million, just shy of its $1.5 million goal, from more than 47,000 people.
The page was setup by attorney Tiffany Lee on behalf of Roxie Washington, Gianna's mother.
"As a community, we want to come together in this time of need and assist Gianna's mother, Roxie Washington, by donating whatever we can to help provide mental and grief counseling for George Floyd's youngest child, lodging and travel for all court proceedings, and to assist Roxie [Gianna's mother] in providing for their child's continued well-being and education," Lee said.
She did caution there were other GoFundMe pages set up claiming to provide financial support to George Floyd's family, but action was being taken to shut down theoe pages.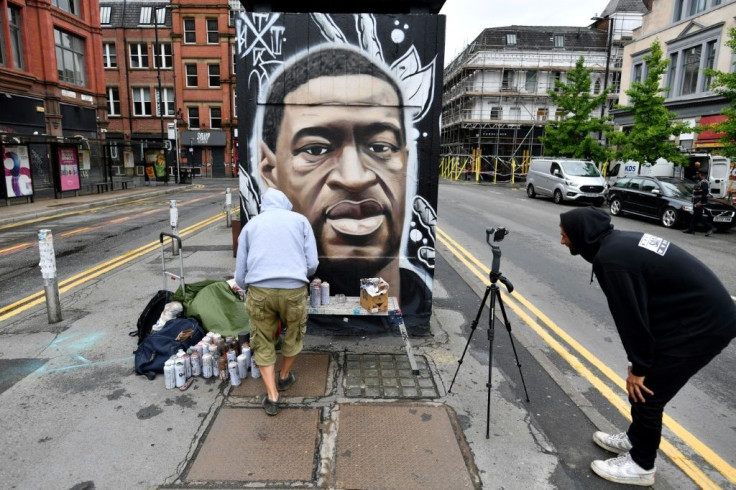 © Copyright IBTimes 2023. All rights reserved.