George Lucas, 'Star Wars' Creator, Marries Longtime Girlfriend Mellody Hobson In Skywalker Ranch Ceremony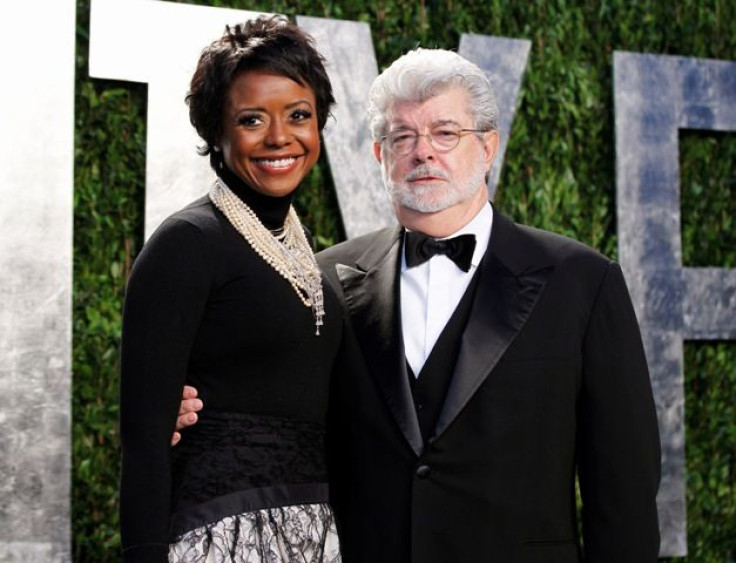 "Star Wars" creator George Lucas married his longtime girlfriend Mellody Hobson in an intimate ceremony attended by close friends and relatives at the Skywalker Ranch in San Francisco, Calif., on Saturday, June 22, a Lucasfilm spokesperson confirmed to Associated Press on Monday.
This is 69-year-old Lucas' second marriage and a first for Hobson, 44, who is a contributor to ABC's "Good Morning America," and the president of Ariel Investments.
Earlier, Lucas was married to film editor Marcia Lou Griffin, with whom he has one adopted daughter. Lucas adopted two others soon after his divorce, and all his three children were in attendance at the wedding.
The Huffington Post reported that Lucas' son served as the best man, and his daughters were the bridesmaids. Hobson was given away by New Jersey senator Bill Bradley, and journalist Bill Moyers officiated the wedding.
"It was a gathering of people who have known George and Mellody for a very long time. It was an extraordinary day filled with so much love," Lucas spokeswoman Lynne Hale told the Marin Independent Journal.
Lucas and Hobson met at a business conference in 2006, and got engaged early this year.
Discussing their relationship with talk show host Oprah Winfrey late last year, Hobson credited open-mindedness as the reason for their success as a couple. "I think we didn't have preconceived ideas about what a partnership should be and so we allowed ourselves to discover something that was unexpected," Hobson said at the time.
© Copyright IBTimes 2023. All rights reserved.