George Will Leaves GOP Over Trump, Bush Treasury Secretary Endorses Clinton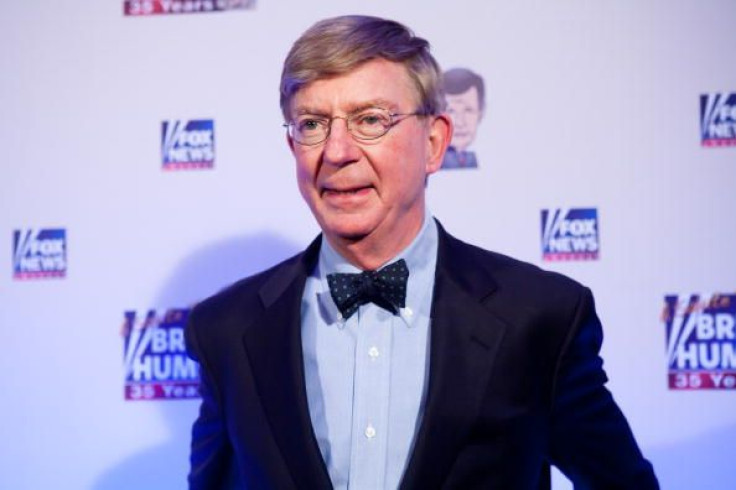 Two prominent Republicans made a dash for the exit this week, refusing to follow their party's embrace of presumptive nominee Donald J. Trump to face off against Hillary Clinton in November.
First up was former Treasury Secretary Hank Paulson, appointed by President George W. Bush, who on Friday wrote an unambiguous condemnation of his party's choice of nominee in the Washington Post.
"The GOP, in putting Trump at the top of the ticket, is endorsing a brand of populism rooted in ignorance, prejudice, fear and isolationism," Paulson wrote. "This troubles me deeply as a Republican, but it troubles me even more as an American. Enough is enough. It's time to put country before party and say it together: Never Trump."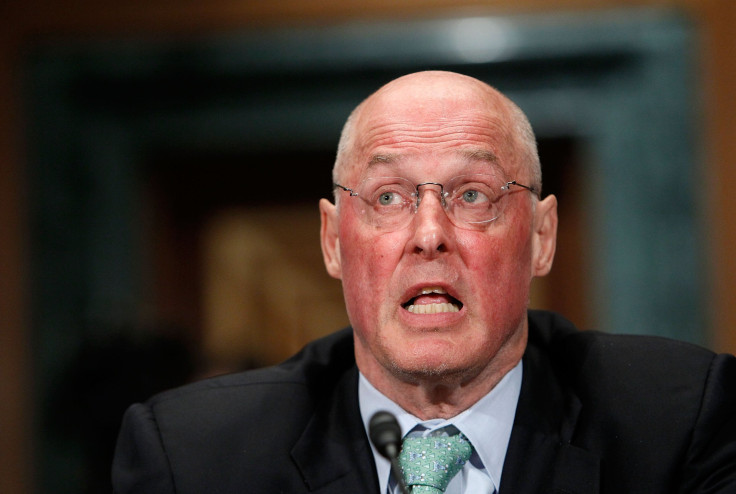 Paulson, who ran the Treasury during the bubble and collapse of the U.S. housing market, went on to prescribe cutting "entitlements" such as Social Security, Medicare, and Medicaid, calling it "appalling" that Trump once vowed not to tinker with them (a position Trump has since reversed).
Paulson also expressed hope that the U.S. will continue to pursue global trade agreements such as the Trans-Pacific Partnership, which has been derided not only by Trump but also Democrats such as Sen. Elizabeth Warren and social democrat Sen. Bernie Sanders. Hillary Clinton has followed their lead by launching more frequent attacks on the TPP since last fall.
Despite that, Paulson confesses: "I'll be voting for Hillary Clinton, with the hope that she can bring Americans together to do the things necessary to strengthen our economy, our environment and our place in the world. To my Republican friends: I know I'm not alone."
Conservative columnist George F. Will proved his hunch correct on Saturday when he announced he had left the GOP over Trump.
"This is not my party," Will said during a luncheon at the Federalist Society, explaining that he dropped his Republican affiliation in Maryland to "unaffiliated."
Will specified House Speaker Paul Ryan's endorsement of the mogul as the event that finally forced him to make the leap.
© Copyright IBTimes 2023. All rights reserved.