Mexican Marie Claire Dings Ivanka, While The Economist Calls Trump 'Poor'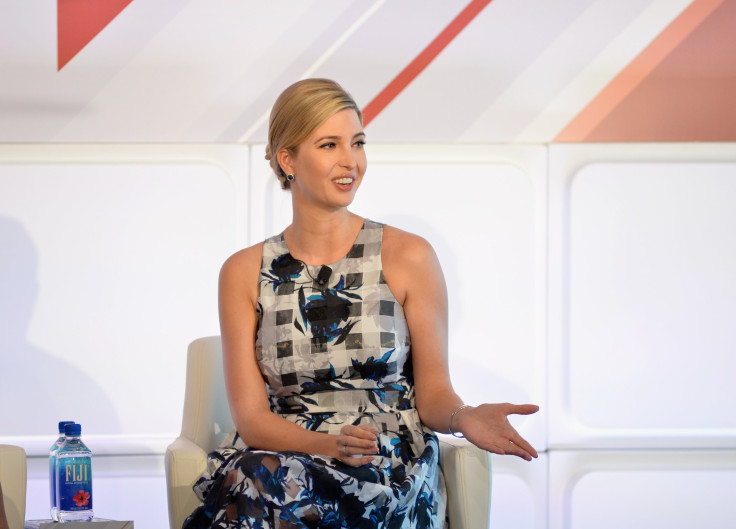 The Mexican edition of the fashion magazine Marie Claire has dedicated an entire issue to Ivanka Trump — probably not in the way the heiress wants. Its cover, depicting the GOP presidential candidate's daughter as glamorous and surrounded by American imagery, asks her: "Dear Ivanka, When will you protect us from your father?"
Inside, editor Daniela Von Wobeser writes an open letter. "I'd like to ask you, from the bottom of my heart, if supporting your dad's strategy is the best thing for you, as woman, or the best for your country and, consequently, mine."
From there, it gets intense, as the Washington Post noted Saturday.
"Do you think your father would be the leader America deserves? ... I understand no one chooses their parents, but sooner or later we have to understand that being a father does not exclude you from human degradation and, therefore, it's [up to] us, their children, to [break] from them when [they] voluntarily choose that path, or ... be doomed to live the same destiny."
Women of different walks of life write to Trump throughout the issue, challenging her to defend her father. In particular, the Post drew attention to the piece by Lorenza Amigo, a Mexican writer living in Chicago, who urged Trump to understand the significance of her father's stance toward Muslims through her own conversion to Judaism.
"I'm sure you've heard this abominable story of survival and horror countless times, possibly during your weekly Shabbat [Sabbath] dinners, or perhaps during Pesach [Passover], that you and your descendants must never forget," Amigo writes.
"Don't you think that Trump's comparison to Hitler, made several times in media, is enough to raise a red flag?" she continues. "Do you want to be part of this hate campaign, to be remembered in history as that hypocrite who preferred to overlook and allow such atrocity?"
Trump, who has said her father has "elevated politics," has defended him from accusations of sexual misconduct and general chauvinism.
"I'm not in every interaction my father has, but he's not a groper. It's not who he is," Trump said in May after the New York Times published a piece about her father's interactions with women in private. "And I've known my father, obviously, my whole life, and he has total respect for women."
Meanwhile, the British neoliberal magazine the Economist mocked Donald Trump as "poor" after campaign finance reports last month revealed the presumptive Republican nominee raised just $3.1 million from donors that month, with just $1.3 million in cash on hand. Democratic rival Hillary Clinton, the magazine noted, raised more than $26 million in May and has $42.5 million in cash on hand.
The magazine also lampooned Trump's reported expenses, including $350,000 spent on he and his family using a private jet and $423,000 on his Florida resort. Only $48,000 was spent on data management for the campaign.
© Copyright IBTimes 2023. All rights reserved.