George Zimmerman Acquittal: Terrell Gausha, Olympic Boxer, Vows Never To Wear US Flag To Protest Trayvon Martin Case Verdict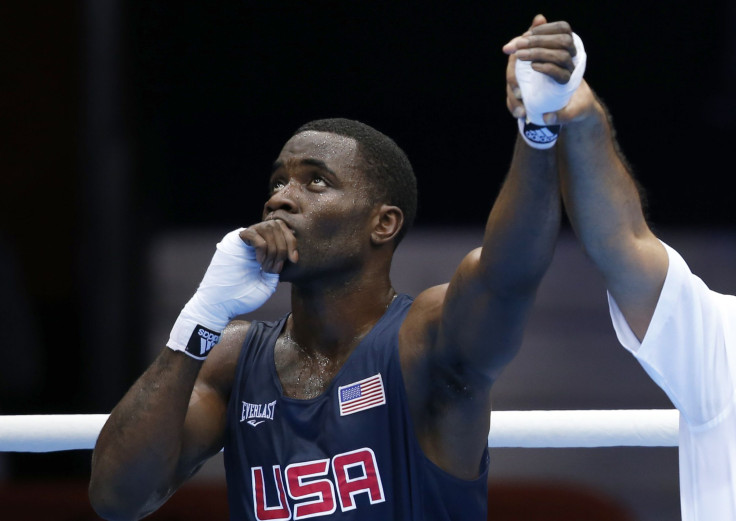 Terrel Gausha, a U.S. boxer who took part in the 2012 London Olympics, joined a host of other athletes who have expressed their displeasure over the verdict in the Trayvon Martin case.
"How can I wear my stars and stripes proudly in a country where they make a big deal out of Mike Vick fighting dogs; but not a young innocent black male's life," Gausha, who sports the colors of the American flag on his boxing trunks, told TMZ.
"When I represented my country in the Olympics I was proud to wear my flag. I even wore it on my head on the way to the ring. What happened this weekend was a slap in the face," he added.
Saturday's acquittal of Zimmerman prompted a number of high-profile athletes taking to their Twitter accounts to record their disapproval.
"Wow!!! Stunned!!! Saddened as a father!!! Some1 make sense of this verdict for me right now please!!! Don't worry I'll wait...," Miami Heat star Dwyane Wade wrote shortly after the verdict was passed. He followed it up with another post that read, "How do I explain this to my young boys????"
Los Angeles Clippers' DeAndre Jordan commented saying he is unable to understand the logic behind Zimmerman's acquittal. "You get jail time for dog-fighting or shooting yourself but get off after killing a teenager....doesn't make sense to me," he tweeted.
© Copyright IBTimes 2023. All rights reserved.