Can George Zimmerman Profit From Trayvon Martin Case? Book And Movie Deals Are Likely Following Verdict, But For Whom?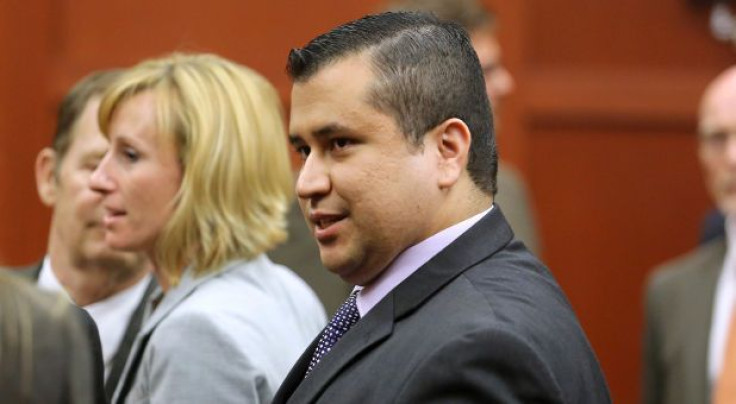 High emotions and ambiguity continue to surround the George Zimmerman trial verdict. The Sanford, Fla., resident was found not guilty on Saturday in the shooting death of 17-year-old Trayvon Martin, a decision that has resulted in no shortage of opinions on either side. If nothing else, the public's overwhelming interest in the case guarantees that there is money to be made, but could Zimmerman himself profit from selling the rights to his unpopular version of what happened?
Distasteful as it may be to imagine, there are currently no legal barriers to prevent Zimmerman from cashing in on his own story. Many states, including Florida, have some version of so-called Son of Sam laws on the books, which are meant to prohibit criminals from profiting from their crimes. The original law was crafted in New York in 1977, and was named for the convicted serial killer David Berkowitz, who was rumored to have been courted by book publishers at the time of his sentencing. In some states -- including New York and California -- the Supreme Court has overturned Son of Sam statues on the grounds that they are inconsistent with the First Amendment. But as Zimmerman was not convicted of any crime, no version of that law will stand in his way.
Public relations hurdles are another story. The Zimmerman verdict has sparked angry protests and rallies across the country, with many Americans believing that justice was not served. (Search the Twitter hashtag #NoJustice for reference.) Given the raw emotions, any book publisher or movie producer who takes a chance on a Zimmerman byline would be risking a serious backlash. For the sake of curiosity, IBTimes reached out to several book publishers, asking if they would entertain the notion of a Zimmerman-penned book. Two major houses quickly declined to comment on the issue; others did not immediately reply.
Whether or not they will change their tunes once the dust settles remains to be seen. If history is any guide, it could go either way. Amanda Knox, the Seattle student whose murder conviction was overturned in Italy in 2011, reportedly raked in a $4 million advance for her memoir, "Waiting to Be Heard," which was published in April by HarperCollins. On the flip side of that coin, Casey Anthony, the reviled Florida woman who was found not guilty of murdering her 2-year-old daughter, Caylee, has insisted that she is "adamantly opposed" to selling the rights to her life story. This reported stance comes despite the urging of her trustee, who has argued that Anthony's story is a valuable asset that could be sold to pay off her mounting debts.
As for the Zimmerman case, the passage of time is not likely to soften the public's interest. More than a decade after O.J. Simpson was acquitted for the murders of Ron Goldman and Nicole Brown Simpson, the fallen football hero received a reported $1 million publishing advance for his book, "If I Did It," which was billed as a hypothetical account of the murder of his wife. A massive public outcry forced publisher HarperCollins to cancel the project shortly before its publication. In a statement, Rupert Murdoch, chief officer of Harper's parent company, News Corp. (NASDAQ:NWSA), admitted that the book was an "ill-considered project," and the book's publisher, Judith Regan, was dismissed following the debacle.
Despite the uproar, however, "If I Did It" was later picked up and published by Beaufort Books, becoming a best-seller. But it was published with the approval of the Goldman family, as a way to cover the judgment awarded to them in a civil suit against Simpson in 1997. In 2007, as CNN reported, a federal judge awarded 90 percent of the book's profits to Goldman's family, as Simpson was unable to pay the $38 million judgment.
A similar situation could arise for Zimmerman, even if he were to attempt to cash in on his story. The attorney for the Martin family has not ruled out civil action against Zimmerman, and the NAACP is calling on the U.S. Department of Justice to prosecute him on civil rights charges. So Zimmerman is by no means out of the legal woods.
In the meantime, virtually anyone attached to the case is likely entertaining ways to make a buck. Zimmerman's father, Robert, released an e-book last month, which is currently No. 3 in the "Biographies & Memoirs" section of Amazon's Kindle store. And on Monday morning, a CBS affiliate reported that juror B37 in the Zimmerman case has signed with the prominent literary agent Sharlene Martin, who apparently doesn't understand the concept of "too soon."
Got a news tip? Send me an email. Follow me on Twitter: @christopherzara
© Copyright IBTimes 2023. All rights reserved.