Georgia Corrections Officer Fired For Racial Slur Against Inmate On Suicide Watch
KEY POINTS
Gregory Brown is to be terminated by Wednesday for calling the inmate a "crazy N-word"
Some inmates and another correctional officer witnessed the incident
​Records show this will be the third time he has been fired from a correctional facility in a decade
A Georgia prison officer is to be relieved of his post after he called an inmate on suicide watch a racial slur. This will be the third time Gregory Brown has been fired from a correctional facility in the last decade.
Brown, a corrections officer at the Clayton County Jail, has been placed on administrative leave without pay and will be terminated by Wednesday for calling the inmate a "crazy N-word", the Clayton County Sheriff's Office said in a statement Sunday. The incident was witnessed by a fellow corrections officer and other inmates.
"Brown will be fired within the next 72 hours by order of the Sheriff in compliance with civil service guidelines," the statement said.
No other details were immediately available.
Brown previously worked at the Coweta County Prison before he was fired in 2010 for workplace violence. He involved in a "heated verbal and physical encounter," Atlanta Journal-Constitution reported, citing the Georgia Peace Officer Standards and Training Council records.
The case summary stated the altercation happened when an officer asked Brown to fill out an inmate count form. Brown completed the work but then threatened the officer: "Officer GB completed the information, but turned toward him and said 'If you ever jump in my (expletive) again, I will tear your (expletive) head off of your shoulders,'" the summary said.
Brown then walked "aggressively" toward the other officer and pushed him with his chest. The incident was witnessed by two officers, NBC reported.
Brown was then hired in 2012 by the Clayton County Sheriff's Office as a jail officer but was fired from his position soon for "unsatisfactory performance during his probationary work period" after he locked his colleagues inside cells with inmates on three separate occasions, NBC reported.
Brown, according to the case summary, also tried to open two segregation cell doors without higher officials' orders and used an emergency override to open two section doors without "proper justification."
He was rehired by the Clayton County Sheriff's Office in 2013.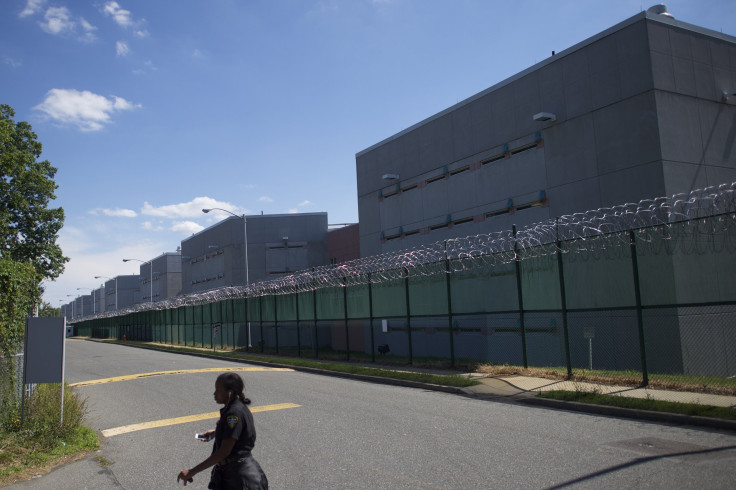 © Copyright IBTimes 2023. All rights reserved.