Georgia 'Religious Liberty' Bill Veto: HB 757 Anti-LGBT Legislation To Be Rejected By Gov Nathan Deal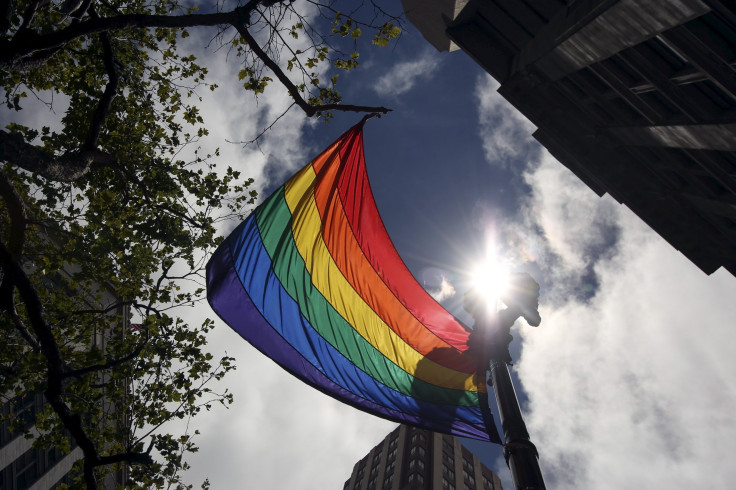 A Georgia bill that would let businesses and individuals withhold their services from gay, lesbian, bisexual and transgender people on so-called religious liberty grounds will be vetoed, the governor announced Monday.
"I do not think that we have to discriminate against anyone to protect the faith-based community of Georgia that me and my family have been a part of for all our lives," Republican Georgia Gov. Nathan Deal said Monday morning. He added that his decision was not pushed by pressure from companies that threatened to withhold their business from the state. Instead, he cited the state's "character" as a primary reason for his veto.
"I believe it is about the character of our state and the character of our people. Georgia is a welcoming state," Deal said.
The measure, formally called HB 757, met considerable opposition both within the state and outside. Deal's chief of staff sent an email to the top aide to state House Speaker David Ralston indicating potential economic fallout if the bill were passed into law, reported AJC.com.
"We received official notification this morning that Georgia was dropped from contention from two pending economic projects we had been working at GDEC prior to any decision being made on the bill," Riley wrote, referring to the Georgia Department of Economic Development. "Both projects cited HB 757 as why they were removing Georgia from consideration."
An official summary of the bill follows:
A bill to be entitled an Act to protect religious freedoms; to amend Chapter 3 of Title 19 of the Official Code of Georgia Annotated, relating to marriage generally, so as to provide that religious officials shall not be required to perform marriage ceremonies in violation of their legal right to free exercise of religion; to amend Chapter 1 of Title 10 of the Official Code of Georgia Annotated, relating to selling and other trade practices, so as to change certain provisions relating to days of rest for employees of business and industry; to protect property owners which are religious institutions against infringement of religious freedom; to define a term; to provide an effective date; to repeal conflicting laws; and for other purposes.
Critics noted that clergy are already protected by the First Amendment from having to perform any marriages they object to.
© Copyright IBTimes 2023. All rights reserved.