Gerry Zaragoza, Suspect Gunman In Canoga Park Shooting Spree, Arrested
The gunman suspected in the Canoga Park, California, shooting spree that killed four people was tracked down and arrested by the Los Angeles police after a massive manhunt. The suspect, identified as 26-year-old Gerry Zaragoza, was arrested Thursday afternoon not far from where the rampage had taken place.
Those dead from Zaragoza's early morning shooting include his father and brother. The police still do not know the motive behind the crime.
Zaragoza was caught around 2:00 p.m. Thursday, near a commercial section in Canoga Park, by plainclothes officers monitoring the area. Police personnel said they had to use some force and media reports said a taser was used to subdue the suspect. A firearm was recovered from Zaragoza. Television footage shows Zaragoza sitting in a wheelchair and being loaded into an ambulance.
Reports said the shootings started around 2:00 a.m. Thursday, at Canoga Park, a modest neighbourhood in the San Fernando valley. Zaragoza shot and killed his father and brother, and wounded his mother, who reportedly hid in the bathroom and called the police. She was rushed to hospital later; her condition remains unknown.
Zaragoza then went out and shot two people at a gas station outside North Hollywood, a few miles away from Canoga Park, just before 3 a.m. The victims, a man and a woman, were found with gunshot wounds. The woman succumbed to her injuries at the hospital while the man is reported to be in critical condition.
Media reports said Zaragoza knew the woman shot at the gas station. Some refer to her as his ex-girlfriend while others list her as an acquaintance.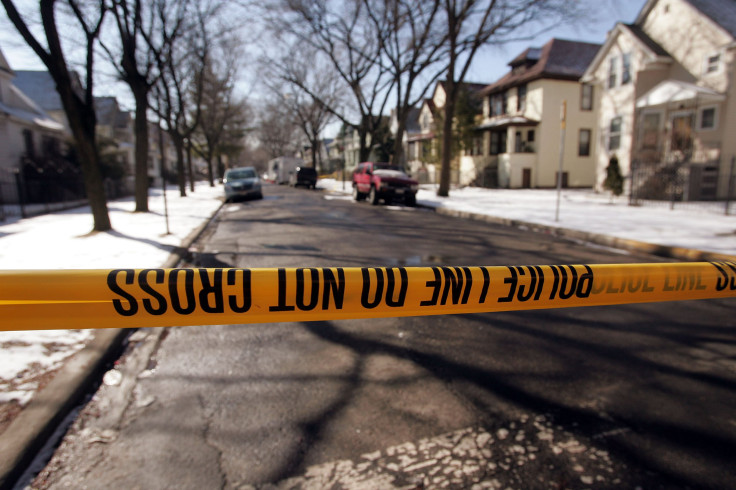 Zaragoza then shot and killed a stranger on a bus in the Van Nuys neighbourhood, which is home to almost 2 million people. Reports said Zaragoza didn't know the man and the shooting appeared to be random. He is also a suspect in the shooting of a gardener and an attempt to rob an ATM machine outside Canoga Park Bank.
Huffington Post said, Zaragoza's father Carlos had confided in his employer Michael Ramia that his son was battling drug problems. Carlos tried to help his son by pushing him to come to work with him. However, according to Ramia, Zaragoza seemed to have no motivation.
Police are yet to release the names of the deceased.
© Copyright IBTimes 2023. All rights reserved.