Get Buried With Your Pet? Owners Advocate For Animals To Join Them In Death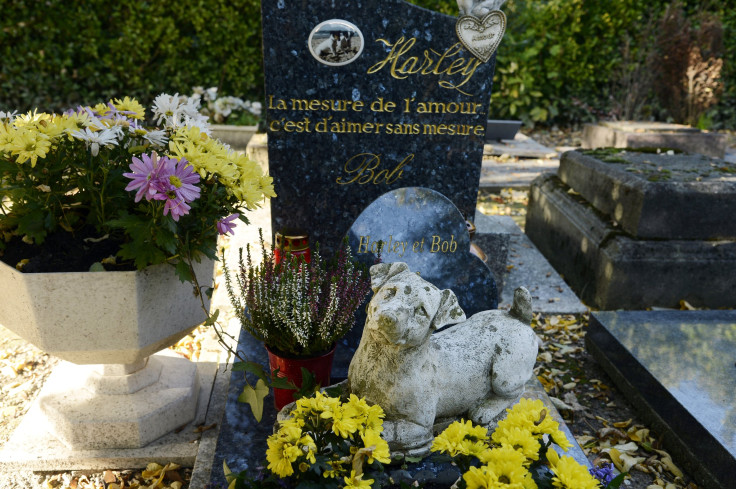 Death will not separate a pet and its loving owner, according to Eric Green, founder of Green-Pet Burial Society. Green-Pet Burial Society provides multiple ways of laying a dog or cat to rest, including "Whole-Family Cemeteries" — an alternative that allows pet owners to be laid to rest with their pet.
The final wish of pet owners to be forever laid with their pets is becoming more popular, according to a report published by the Atlantic last week.
An ongoing debate on whether animal lovers can spend eternity with their beloved pet reached across the nation. While most jurisdictions do not allow pets to accompany their owners in burial, New York passed a law in 2016 which approved pet owners to spend eternity with their furry friend.
New York Governor, Andrew Cuomo, told New York Daily News that a bond between an animal and its owner should extend past an "unnecessary regulation."
"For many New Yorkers, their pets are members of the family," Cuomo said in an interview. "This legislation will roll back this unnecessary regulation and give cemeteries the option to honor the last wishes of pet lovers across New York."
Though shared burials are not widely excepted, honoring the death of pets is nothing new. Ninety percent of pet owners choose cremation to honor their pet's death, Poul H. Lemasters , an attorney and president of Lemasters Consulting in Cincinnati, told the Seattle Times in March of 2011. However, solo pet burials are becoming a more popular alternative.
According to Memorials Blog, there are an estimated 117 pet cemeteries across America. Prices vary depening on what type of site and services are requested, however, the plot by itself has an average price tag of $400 to $600.
In the argument of pro-shared burials, some believe pets can play an equal role in life and death.
"We share our lives together, why not our deaths?" Ellen Macdonald, owner of Eloise Woods Community Natural Burial Park, told the Atlantic Tuesday.
© Copyright IBTimes 2023. All rights reserved.
FOLLOW MORE IBT NEWS ON THE BELOW CHANNELS