Ghislaine Maxwell Update: Lawsuit Documents Will Be Released But Not Until Monday
KEY POINTS
U.S. District Court Judge Loretta Preska upheld her decision to release documents from the 2015 civil defamation suit against Ghislaine Maxwell by Jeffrey Epstein accuser Virginia Guiffre
Maxwell's legal team had filed to block the documents' release, arguing they had been improperly shared and used to file perjury charges against Maxwell along with her other standing sex crime charges
Judge Preska pushed back the release deadline to Monday so as to allow Maxwell's lawyer to file another appeal
The release of documents on Jeffrey Epstein's confidant and alleged accomplice Ghislaine Maxwell from a 2015 lawsuit was delayed to allow Maxwell's legal team to file a formal appeal. U.S. District Judge Loretta Preska upheld the documents' release during a hearing Wednesday despite protests from Maxwell's lawyer, Ty Gee, she had been the victim of a "perjury trap" during the lawsuit.
Gee also argued the documents Preska ordered released were improperly shared and used to file perjury charges by federal prosecutors in the current case, violating a standing protective order on the documents at the time.
"Ms. Maxwell's two deposition transcripts were designated 'Confidential' and subject to the protection of the protective order," Gee said in his filing. "Both transcripts ended up in the hands of the government, which used them to bring an indictment against Ms. Maxwell, charging her with, among other things, perjury in her deposition testimony."
"This is a serious violation of the Protective Order, and merits the commencement of contempt proceedings."
Despite Gee's argument, Judge Preska said there was no "compelling reasons" for keeping the documents sealed. She did, however, grant Maxwell's legal team additional time to file another appeal by pushing back the deadline for the documents' release from Thursday to Monday.
"Ms. Maxwell's request for reconsideration hinges on her assertion that new developments, i.e., her indictment and arrest, provide compelling reasons for keeping the deposition transcripts sealed," Preska said in the order's press release. "But, despite Ms. Maxwell's contention that she could not address the effect of those events in her objections because they occurred after the close of briefing, this is plowed ground."
The documents in question are from a 2015 civil defamation lawsuit by Epstein accuser Virginia Giuffre. Giuffre has repeatedly accused Maxwell of being the one who brought her to Epstein and helped groom her when she was a teenager. Among the documents ordered to be released are various depositions and emails from the lawsuit; medical records would remain sealed.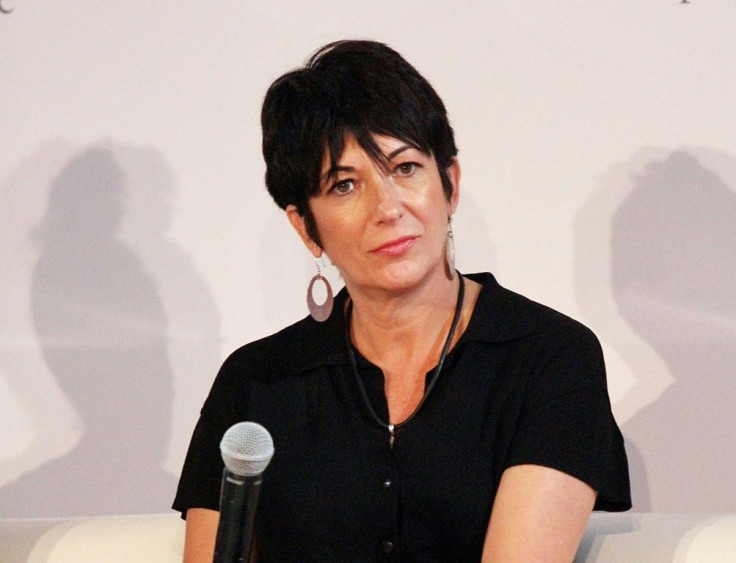 © Copyright IBTimes 2023. All rights reserved.
FOLLOW MORE IBT NEWS ON THE BELOW CHANNELS