'Ghostbusters' Cast Announced For Paul Feig's Upcoming Reboot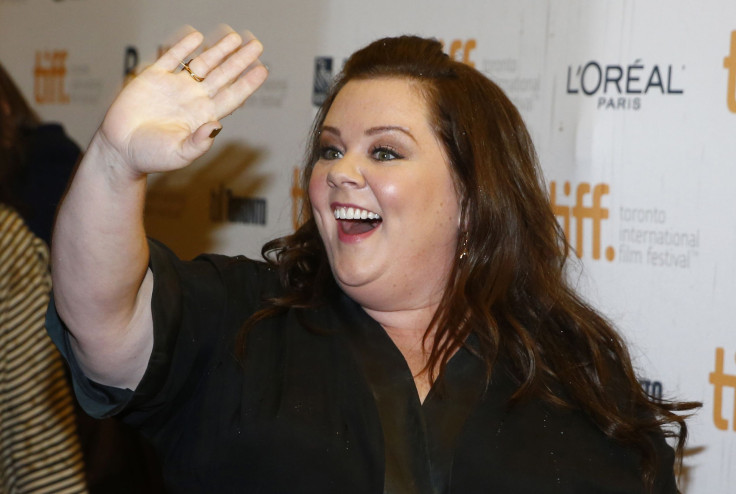 It looks like Paul Feig has finally found the four ladies that will make up his all-female reboot of "Ghostbusters" after months of speculation and years of pre-production limbo.
So, when it comes to the next generation of ghost-hunting comedy geniuses, who is Feig going to call? Melissa McCarthy and "Saturday Night Live" apparently.
The Hollywood Reporter is saying that Melissa McCarthy has officially signed on as the lead role in the reboot, which will be directed by Feig and written by "The Heat" screenwriter Katie Dippold. McCarthy's name has circulated around the project pretty much since it was first announced. What's new is the inclusion of Kristen Wiig, Leslie Jones and Kate McKinnon. Wiig, who has worked with McCarthy and Feig in the past on her hit comedy "Bridesmaids," got her start on "SNL" but left the show in 2012.
Jones joined the SNL cast last year and has since been promoted to a feature player. Meanwhile, McKinnon has been with the show since Wiig's last year. Although the SNL girls aren't officially signed on like McCarthy, it is believed that they are in final negotiations. As Variety notes, Feig seems so convinced of the girl's involvement in the project that he even went as far as to tweet a picture to his followers of the four of them.
The casting news quells a lot of rumors that have involved some of Hollywood's most noteworthy funny women including Emma Stone, Mindy Kaling, and Rebel Wilson. All three were, at one time or another, rumored to be front-runners for the movie.
It's unclear as of now what the plot of Feig's "Ghostbusters" reboot will be, but he has said in the past that it will be its own story rather than a continuation of the original movies.
"I love the first one so much I don't want to do anything to ruin the memory of that. So it just felt like, let's just restart it because then we can have new dynamics," Feig told Entertainment Weekly. "I want the technology to be even cooler. I want it to be really scary, and I want it to happen in our world today that hasn't gone through it so it's like, oh my God what's going on?"
Last month the director told Empire that his new, "scary" reboot is going to start shooting this summer in New York City. With a cast of out-of-this-world performers like he's got, it will be hard for this movie not to become the next big comedy hit on everyone's radar.
What do you think of the four actresses cast in Feig's "Ghostbusters" reboot? Comment and share your thoughts below.
UPDATE 1/28: Paul Feig took to Twitter with "Ghostbusters" news again announcing a release date of July 22, 2016.
© Copyright IBTimes 2023. All rights reserved.
FOLLOW MORE IBT NEWS ON THE BELOW CHANNELS