'Ghostbusters' Halloween Costumes 2016: Controversy Brewing Over Sexualized Jumpsuits, Inaccurate Wigs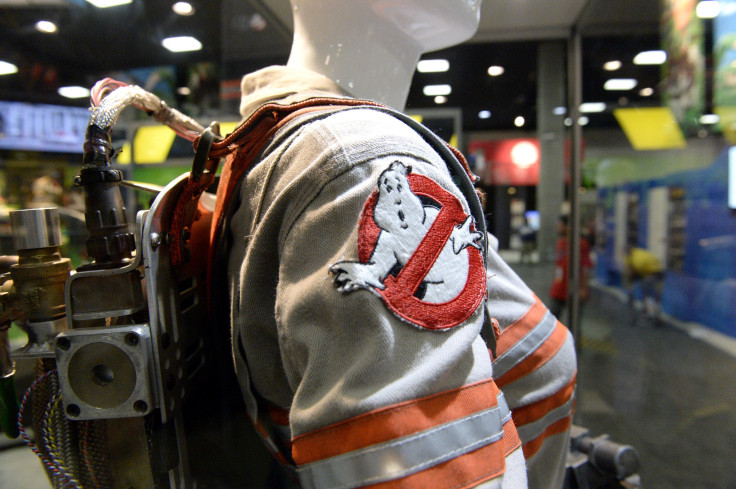 It may only be August, but discussions — and controversies — about Halloween costumes have already begun. First up: Because one of the holiday's hottest themes will almost certainly be the all-female remake of "Ghostbusters," people have started seeking out specter-hunting jumpsuits. And they're not totally happy with what they're finding.
As first reported in Fusion last week, HalloweenCostumes.com has a range of outfits tied to the franchise. But some of the new costumes appear to be problematic. On the product page for "Women's Deluxe Ghostbusters Movie Costume," for example, a model is wearing a relatively normal-looking khaki jumpsuit — and heels.
"Because obviously, in honor of the kick-a**, all-female 'Ghostbusters,' you have to introduce a line of ill-fitting costumes where women are only pictured wearing ugly-a** Pilgrim booties," Paper Magazine wrote, adding that no woman would try to track down ghosts in heels.
The wigs that accompany the costumes are bad, too, especially the one for comedian Leslie Jones' character. Jones has black, pink and purple hair piled high in "Ghostbusters." But the costume version of her wig is a mess of black, garnet and tan yarn — and doesn't really match Jones' look at all. Fusion noted this was an issue particularly in light of Jones' recent problems with racist Twitter trolls.
There is a silver lining: Though many viewers disliked the concept of a female "Ghostbusters" reboot, it may have inspired some change. Case in point: Women's costume choices for the old film were mostly limited to cleavage-baring mini dresses.
"If you want to celebrate the new 'Ghostbusters' on Halloween this year, maybe you should think about redefining your concept of a sexy Ghostbuster. I mean, that's what the new movie already does," the Mary Sue wrote.
In related news, girls have debuted homemade "Ghostbusters" getups at Comic-Con and other events, and they're adorable. Check them out below and get inspired.
© Copyright IBTimes 2023. All rights reserved.