'Ghosted' Season 1, Episode 13: The Bureau Is Exposed To The Public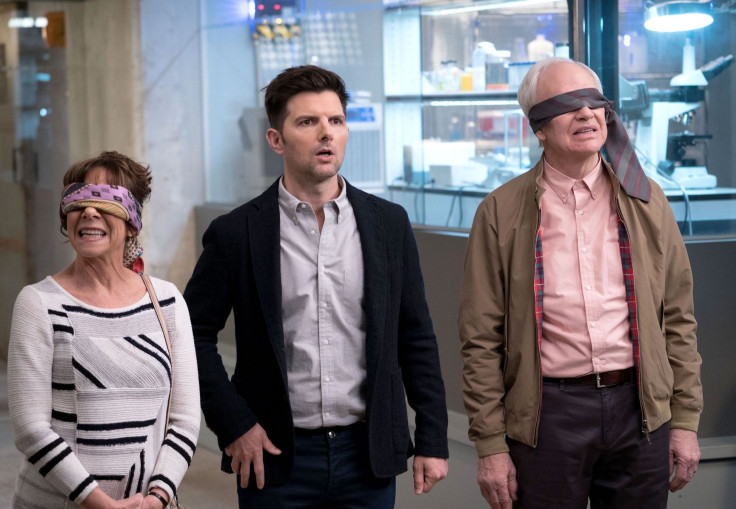 The Bureau Underground is no longer underground.
According to the synopsis for this week's Season 1, episode 13 of the Fox comedy, Merv (Kevin Dunn) asks Leroy (Craig Robinson) to interrogate his coworkers when an article is published revealing the Bureau Underground to the public.
In a sneak peek from the episode, Leroy refuses to narc on his co-workers. "I would love to, but you know who would kill at this? Sasha (Yimmy Yim)," Leroy tells the new director of the Bureau. "I have noticed all she does all day is to make microwave popcorn."
"Unfortunately, I don't know anyone else I can trust here," Merv replies. "I mean, you're my right-hand. I just need you to handle all of that unpleasant and super boring stuff that my real hands don't wanna handle."
When the former police detective attempts to decline for the second time, Merv quickly interrupts him and gives him a deadline. "You have 48 hours," Merv says. "But you know if you finish early, you need a couple extra days, doesn't matter."
Meanwhile, after the Bureau was exposed to the world, Max's (Adam Scott) parents (Mindy Sterling and Robert Pine) arrive at the Bureau to express their concern about his career choice.
In another sneak peek from the installment, Max's mom and dad pay their son a surprise visit at the Bureau's headquarters less than 24 hours after finding out that their child is a field agent for a secret government agency.
"It's fun, it's exciting work," Max tells his parents at the lobby of the Bureau.
When his parents tell him that they would like to see his new workplace, the former Stanford professor refuses. "I wish you have told me that you are coming. The thing is just because it was in the paper doesn't mean it's open to the public," Max explains.
"But we're not the public, we're your family," his mom argues.
"I know. It's just that there's like sensitive information all around," Max replies, much to the disappointment of his parents.
Funnily enough, Max's parents agree to wear blindfolds, which apparently give them permission to access the Bureau's headquarters and meet their son's colleagues Leroy, Annie (Amber Stevens West), and Barry (Adeel Akhtar).
Elsewhere in the episode, Ava (Ally Walker) gets closer to solving the mystery of who bugged the office.
"Ghosted" Season 1, episode 13, titled "The Article," airs Sunday, June 24 at 9:30 p.m. EDT on Fox.
© Copyright IBTimes 2023. All rights reserved.